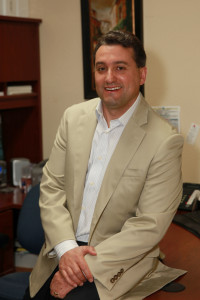 Phil Issacs
President
Phil has been working in the home improvement and construction industry for over twenty eight years. His experience includes all phases of the home improvement and remodeling industry. Phil has gone through the necessary steps to be properly licensed for the services his company provides. These include General B, C17 Glazing, D41 Siding and Decking, C20 Heating and Air Conditioning, D52 Window Coverings License.
Phil is known in the industry at a "problem solver". Over the years he was called on many times to repair or reinstall sub-par work. He stays current with products and breakthroughs in the industry.
One of the credentials Phil has obtained include a Building Analyst certification through BPI. This certification requires many field hours and constantly needs to be maintained by accruing continuing education units. This allows Phil to secure valuable rebates and favorable financing for his customers, as well as advise customers on potential energy savings.
Each year manufacturers hold special round table meetings where their top dealers give feedback that is used to further product development. Phil currently contributes to round table discussions for Milgard, Simonton and CertainTeed.
Phil has always enjoyed beautifying homes and can build a house from the foundation to the roof. He holds his company to the highest of standards. Phil promotes quality products and specializes in quality installation. He is a strong team builder and believes in proper employee training and management. He knows that "happy customers are his greatest asset".
Born and raised in Boston, Phil came to reside in the Sacramento area in 1989. He is happily married to his beautiful wife Angela. Phil and Angela have two boys a 6 and a 5 year old. They enjoy getting out of town on the weekends to places like Lake Tahoe and the coast.
California Energy Consultant Service