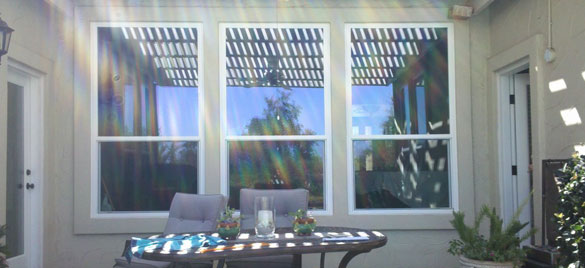 [meteor_slideshow slideshow="project7″]
Roseville, CA is a thoroughly developed, progressive and an independent city where climate ranges from hot and dry summers to mild and pleasant winter season.
Beth Brutuan wanted to get certain doors in her house repaired and was also interested in replacing the existing windows that were not tough enough to withstand the harsh weather conditions, especially during the rainy season.
Affordable Door Repair Solutions Roseville, CA
We offered her affordable door repair solutions for her house in Roseville, CA that helped in overcoming cracked and peeled off doors and eliminating the dust accumulating edges. We also started the windows installation project for this Roseville, CA accommodation that turned out to be really impressive.
The existing windows did not allow adequate sunlight to enter into the house that made the interiors dingy. We replaced these with Simonton windows having huge glass window panes and sleek frames that make way for natural light to enter the house. These windows are highly energy efficient and also give full view of the outside surroundings. In addition to this, the newly installed windows require less maintenance and can be cleaned easily without struggling much.
Sacramento Doors and Windows Repair Company
Our Sacramento doors and windows repair company is capable of handling an array of projects whether these are related to repairs, replacements or installations. Whatever the needs of our clients maybe, we ensure to provide exactly what they want without compromising on the quality. We put in consistent efforts to keep ourselves up-to-date with the ever changing trends so that we are able to deliver the latest doors and windows. Our experienced professionals have in-depth knowledge of the ins and outs of numerous styles of doors and windows. With their extensive knowledge, they provide useful guidance and assistance throughout the doors and windows installation project.