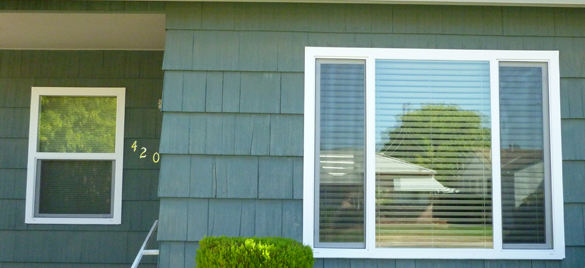 [meteor_slideshow slideshow="project3″]
Homeowners Daneece & Bob, had been trying to transform their house by replacing the existing windows which had become passé over the years. After researching numerous options related to window replacements, the couple settled for Simonton windows installation.
The major goal was to install Simonton windows at their residence in Fair Oaks. We took a tour of their house and came up with a stunning design of windows. We suggested them to install Simonton Day light Max windows with Low E glass that conducts visible light while controlling the passage of heat. When they were convinced, we installed 9 Simonton windows. Two of the windows that were installed in the bedroom were specially tinted to minimize extreme sun exposure conditions. The project was financed by SMUD at a very reasonable rate with great terms and with no pre payment penalty.
Highly Energy Efficient Simonton Windows
As windows are key to energy efficiency, they also affect the heating and cooling costs.Simonton window offers maximum daylight and is highly energy efficient. The best attribute of Fair Oaks Simonton windows installation is that they are backed by a Dbl lifetime warranty that gives peace of mind.Simonton windows provide excellent performance, increased efficiency, style and functionality.
If you want to turn your dream house into reality, California Energy would be the ideal destination that offers the best doors and windows installation in Fair Oaks. Contact today to know more about home improvement options.