In Hilo, the largest town in Hawaii County, Hawaii, intense moisture is part of the landscape. So too are the thriving colonies of termites. This is where LP® SmartSide® products have been exposed to the harsh elements since 1996. Years later, those LP SmartSide products still haven't lost their structural integrity.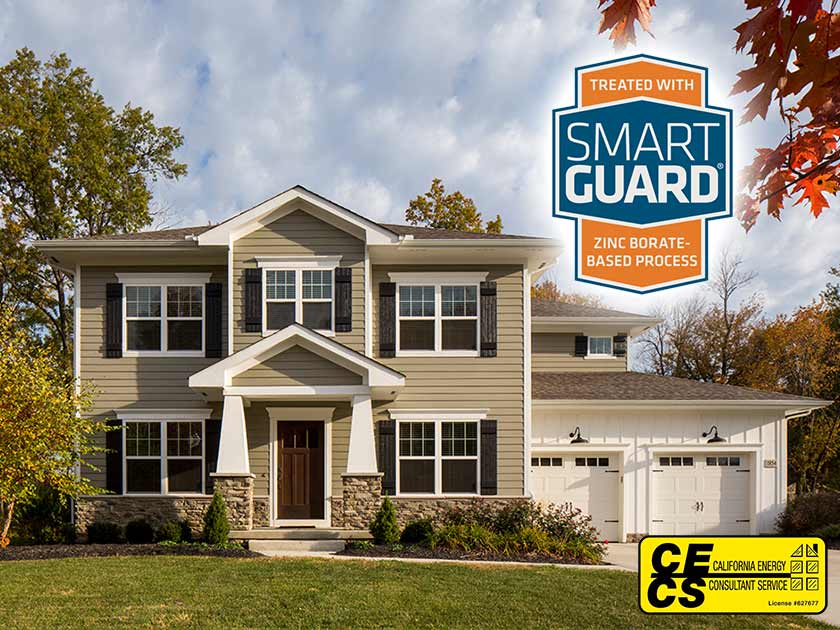 Home performance is a product of a number of components working together. The overall performance of your home would suffer if the components are made of flimsy, cheap and unreliable materials. This leads to problems that are expensive to fix down the road. LP Building Solutions knows this well, so it only manufactures products that homeowners can rely on over time.
There are four major components that make up SmartGuard®, the process responsible for protecting your LP SmartSide products from factors that often lead to the deterioration of many building materials. This post will help you understand those four components.
Component 1: Waxes
Wood generally does not do well when exposed to water and termites. It needs treatments to make it sturdier and longer-lasting. SmartGuard coats every strand of wood or fiber with a special wax that grants the wood effective resistance to water, protecting it from rainy and humid environments.
Component 2: Advanced Binders
Industrial-grade resins and binders make LP SmartSide trim and siding incredibly strong and resistant to impact from hail, wind-carried debris and even the occasional golf ball. While discussing your project with a window replacement contractor, think about installing LP SmartSide trim and siding to complement your new windows.
Component 3: Zinc Borate
Termites can destroy your beautiful home. LP SmartGuard treats engineered wood products with zinc borate, which is bad news for termites and fungi, but not harmful to kids or pets.
Component 4: Resin-Saturated Overlay
LP SmartGuard's resin-saturated overlay covers products for added protection against moisture. It is also a perfect, durable base for the application of paint.
With SmartGuard, LP SmartSide products are heavily protected against the common elements that destroy other products. Talk to us at California Energy Consultant Service about more benefits from LP SmartSide Products. We can also discuss the importance of a home energy assessment. Call us today at (916) 852-8132. You can also schedule an appointment through our Contact Us page. We're ready to help you in Rancho Cordova or in any part of Sacramento, CA.