Occasional spikes on your home performance and energy consumption are normal. Although energy use is understandably higher these days when more people are staying at home, a gradually increasing energy bill can still mean there are problems with your heating and cooling system. In most cases, the root cause of these issues comes from improper use of the system itself.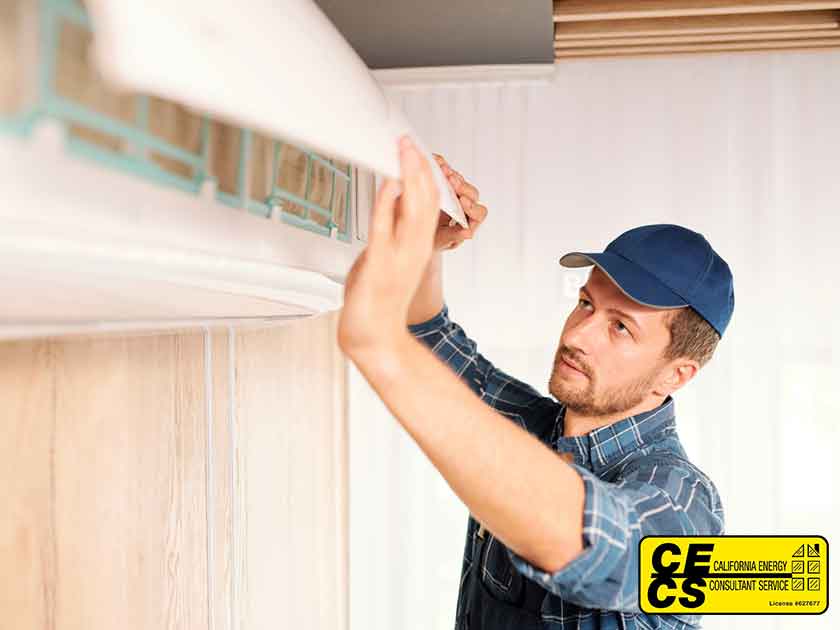 Understanding the right ways to operate your air conditioner can go a long way in helping you cut back on some of your cooling costs. Our energy strategists at California Energy Consultant Service suggest starting by avoiding a few of the common AC mistakes listed below.
Using Improperly Sized Units
Air conditioners come in many different models but the number one feature you should always look out for when shopping for new units is the capacity. Contact our professionals for a complete energy assessment of your home and find out what size unit is ideal for the needs of your home. If your AC is too big, it's likely you're consuming too much energy unnecessarily. On the other hand, if your AC is too small, it will use more energy to try and meet the cooling demand of your home.
Incorrect Positioning
Our experts recommend placing your air conditioning unit on the north or east side of your home, ideally in a shady spot that's not impeded by nearby trees or shrubbery. This ensures that the unit is not directly under the sun during the day and that it gets plenty of ventilation away from obstructing trees and plants.
Skipping Routine Maintenance
Like most systems, your HVAC benefits from seasonal inspections and tune-ups performed by a professional HVAC, door and window replacement contractor. Regular checks can help spot potential problems before they become too serious, essentially adding a few extra years to the estimated life span of your heating and cooling system.
At California Energy Consultant Service, we can help you optimize your energy use and keep your home comfortable all year-long. Give us a call at (916) 852-8132 or fill out our contact form to schedule a free consultation with our energy experts today. We serve homeowners in Rancho Cordova and Sacramento, CA, as well as other nearby areas.