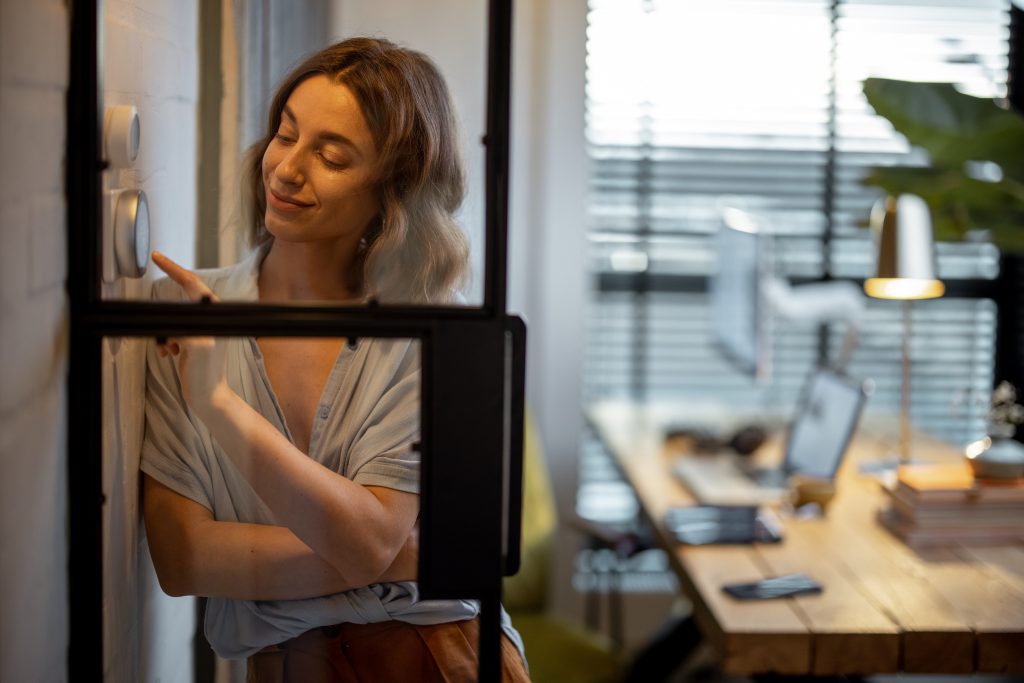 Although fall has arrived, there are still likely to be several more days in Sacramento where temperatures are above 90 degrees and you will be relying on your AC to stay cool. This means the question of what temperature to set your AC at that will meet the needs of both efficiency and comfort still needs to be answered.
The recommended AC setting with a central air conditioner is between 72 to 78 degrees for homes in Northern California. A temperature in this range is low enough to keep most people cool while avoiding overworking your air conditioner and running up costly utility bills.
How to Stay Cool with Your AC at the Optimal Temperature
Setting your AC lower than 72 degrees carries with it a number of risks. Cooling your home to 70 degrees or lower when it is 90 degrees outside will naturally be expensive as this exceeds the work that most insulation can do and leaves your AC to do a large part of the cooling work. This can overwork your air conditioner, potentially leading to expensive repairs or leaving you without AC altogether.
By sticking with a temperature at 72 degrees or above, you will increase the chance that your AC will run reliably for the rest of summer and for many years to come.
Of course, not every person is comfortable when it is 72+ degrees. But those people who run a little warmer can help keep their homes cooler with a few additional energy efficient cooling measures that do not rely on AC:
Program Your Thermostat – Turning your AC on high when you come in from the outdoors or are feeling warm is an inefficient way to cool your air conditioner, and it will not make you feel any cooler. Instead, program your thermostat so that it stays at a constant temperature. When you are home, you can set it slightly lower and then set it higher anytime you are usually out.
Utilize Curtains and Windows – Used correctly, you can rely on windows to provide some of the natural cooling for your home. You should keep curtains closed when windows are exposed to sunlight since this will reduce heat from solar radiation and add another layer of insulation against heat transfer. If temperatures drop to 78 or below in the evening, you can open windows and let the breeze and low temps cool your house in place of your AC.
Set Up Fans – Fans can help circulate air throughout your home and provide more even cooling. You should position fans so that they blow cooler air into the main living areas of your home and increase circulation in warmer rooms. Fans are also extremely helpful if you are opening your windows in the evenings to help direct hot air out and increase the amount of incoming cool air.
Get a Swamp Cooler – The heat in Sacramento is relatively dry. Adding a small amount of humidity back into the air will help it feel cooler. As the moisture evaporates, the state change removes heat. While whole house swamp coolers are available, there are many smaller and more affordable options designed to help cool individual rooms. When running the swamp cooler, it is important to have good air circulation to avoid letting humidity build up too much.
Get Regular AC Maintenance – AC maintenance is an opportunity for a professional technician to optimize the functioning of your air conditioner. This makes it easier for your AC to more comfortably keep your home at the right temperature and will naturally reduce energy costs.
California Energy Consultant Service offers AC and HVAC repair in Sacramento, Orangevale, Folsom, Roseville, Rancho Cordova, Fair Oaks, and the surrounding areas. If you want to optimize your air conditioner or your AC has been overstressed and is in need of repair, our team can help. Contact us to learn more about our AC services.