California weather can be dry and windy, whipping up a lot of dust and dirt that eventually make their way to your windows and siding. Dirty exteriors can be a huge eyesore, severely impacting your curb appeal and making even brand-new homes look unkempt and untidy. Luckily, it's fairly easy to clean up your vinyl siding and with a little bit of elbow grease keep it looking spic and span for longer.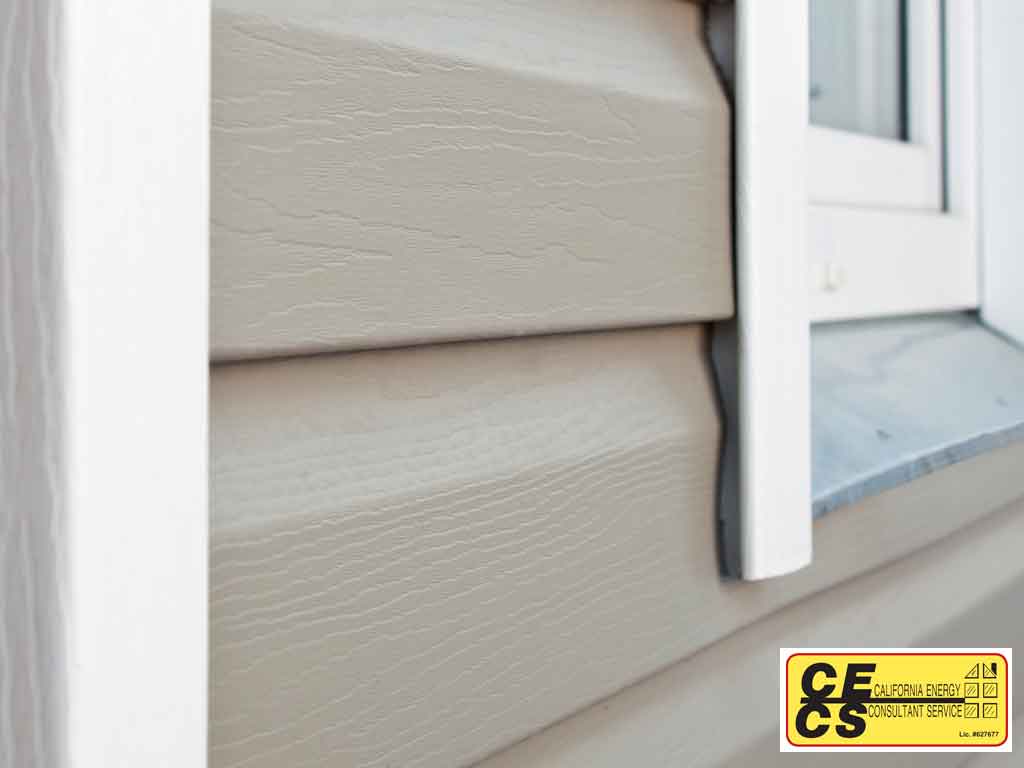 Dry dust is only the tip of the iceberg when it comes to things that can dirty your siding boards. Here are a few useful tips from our experts at California Energy Consultant Service on how to effectively maintain the looks of your exteriors.
Important Pointers and Precautions
It's recommended to have your window replacement and siding cleaned at least once a year. However, you can increase this frequency depending on how quickly dust accumulates around your home. Cleaning can be done manually or professionally. Avoid using abrasive rags and brushes, power washers and other harsh chemicals when cleaning your vinyl siding.
Dusty Surfaces
First, use a dry soft-bristled brush to remove dust and dirt from the surface of the vinyl. Using water immediately will turn the dirt into mud that is much more difficult to clean. Once the surface is free of all the dust you can remove, you can hose down the surface for a thorough cleaning.
Mold and Mildew
As a residential window replacement and siding material, vinyl is resistant to mold and mildew. However, sometimes, they can still fall victim to persistent species. You can use a specialized anti-mildew solution to gently clean away the growth and leave your siding boards looking great.
Grime and Grease
When siding boards get touched often enough, oily hands can coat the surface with a layer of grease. Luckily, a regular mild liquid detergent mixed with water is enough to emulsify these organic contaminants so they can be washed away easily.
At California Energy Consultant Service, we can help you keep your replacement windows and siding boards looking as good as new. Give us a call at (916) 281-0548 or fill out our contact form to schedule a service visit and request a free estimate today. We serve homeowners in Rancho Cordova and Sacramento, CA.