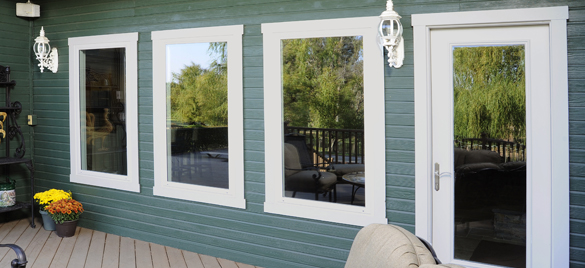 [meteor_slideshow slideshow="project5″]
Elk Grove is one of the best places to live in. It has the perfect climate and the lifestyle of this place suits almost everyone. It is one of the most pleasant accommodation options. Kelli & David, a couple living in Elk Grove, CA was looking for a unique re-modeling solution. They wanted to replace their existing doors and windows with something that would give their house a new look. They called us for window installation at their residence in Elk Groove. They wanted highly durable doors and windows that would never swell, pit, peel, rot, dry out or crack and need low maintenance.
Double French Doors & Simonton Casement Windows Installation
In order to meet their requirements, we suggested them to install French doors which would add elegance to their home. Single French doors with full length panes were installed which are a beautiful addition in the house as they can provide the panoramic views of the outside surroundings. We also gave the unique idea of installing Double French doors having two doors that swing open from the middle and also allow natural light to illuminate their rooms. Once they were convinced, we installed 54 windows, six French doors including five single French doors and one Double French door with Tempered Reed glass in their house.
With our quality craftsmanship, we installed Simonton Daylight Max bay style cream colored casement windows for increased efficiency, style and functionality. Besides this, we used LowE366 for ultimate performance and clarity. In addition to these, we also installed Spectraclear glass package that has a coating on it which makes it very easy to clean by just rinsing. This house renovated by us was also nominated for Simonton literature and photographers were sent for photo shoot of this project. Contact us today to know more about the best renovation solutions that won't burn a hole in your pocket!