California Energy Consultant Service: Expert Fiberglass Window Replacement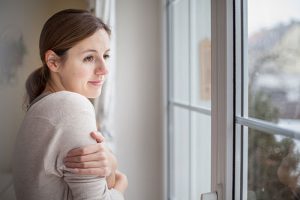 Fiberglass window frames are constructed with glass fibers and resin, materials that barely expand when the weather changes in temperature. In the past, the multifaceted profiles needed for window designs were impossible to attain with fiberglass. Innovations in window manufacturing have now made it possible to design fiberglass frames. Fiberglass residential window replacement and fiberglass patio doors are becoming more popular among Sacramento homeowners for their beauty and long-lasting durability.
Fiberglass windows resist swelling, rotting, and warping for better strength and energy efficiency. While fiberglass frames don't need to be repainted for maintenance, fiberglass can be repainted if you want to change the color to match the colors of your home.
Milgard® Windows – Ultra & WoodClad Series Fiberglass Windows
As a leading window replacement contractor, California Energy Consultant Service offers many types of high-quality windows constructed from a variety of materials. If fiberglass is the best match for your particular situation and needs, then we can install Milgard Ultra & WoodClad Series fiberglass windows.
The dimensional stability of Ultra™ Series fiberglass windows makes it a popular choice for high-humidity and high-heat environments, such as bathrooms and kitchens. The WoodClad™ Series option offers the beautiful look of wood veneer in the home's interior but without the need for sanding and repainting due to high-moisture conditions. Ultra™ & WoodClad™ Series windows and patio doors stay true through almost any environment. Because it's constructed from glass fibers, the frame expands and contracts at nearly the same rate as the insulated glass. This puts less stress on the seals and reduces the risk of seal failure while allowing for a clear, fog-free view.
Milgard is one of the largest and most trusted names in windows and doors. For more than 50 years, they have been committed to innovation, quality, and service and have become one of America's most trusted brands. Whether you're doing a complete home remodel, new construction, or residential window replacement, Milgard has windows in shapes and styles that can be combined to improve the energy efficiency and beauty of your home. With Milgard, the options for windows are endless.
Contact California Energy Consultant Service Today!
We are more than just a Sacramento window replacement contractor. Call 916-223-1107 today, and let us do an energy assessment to analyze the improvements which can be made to your home performance. From windows, doors, and siding to HVAC, we will help improve your home's energy efficiency and help you save on utility bills.