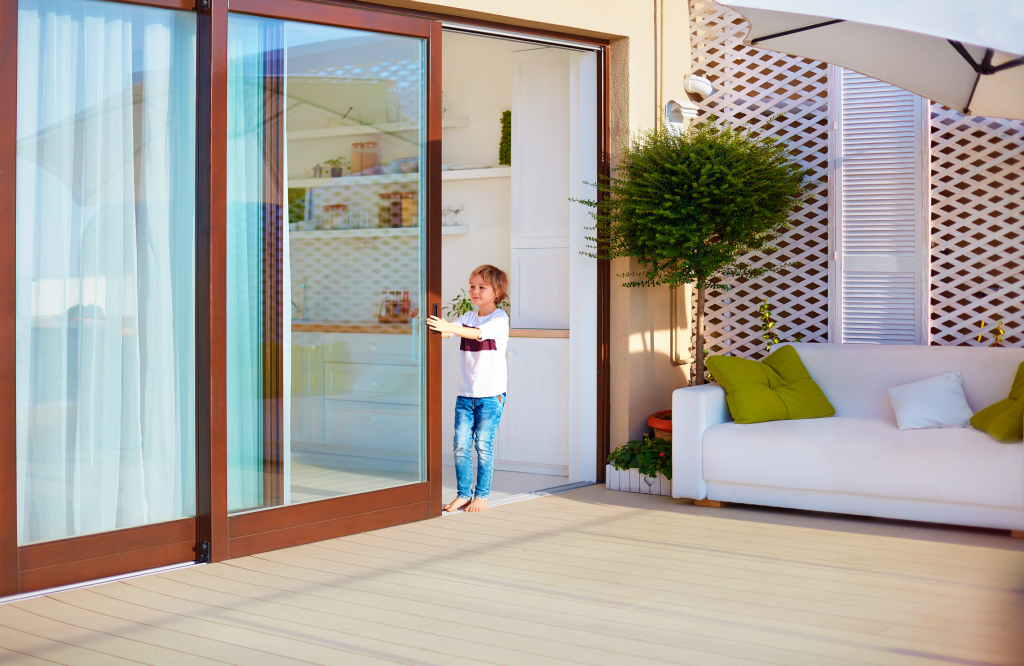 Your sliding glass doors are more than entrance points. They affect things like energy efficiency, safety, and the look and value of your property. At California Energy Consultant Service, we have a variety of the best sliding glass doors on the market today, with exterior doors of all shapes and sizes to match the look of your property, your budget, and your personal preference.
We have both retrofit and new construction door installation and replacement, available in different styles, colors, and energy efficiency ratings. We also have a great team that is careful about their work, along with some of the best prices in the industry. If you need door installation and replacement in Fair Oaks, or any nearby cities in the Greater Sacramento area, call us at (916) 545-7912 or use our online form to the right to learn more about our Fair Oaks door installation and door replacement services.
Why Fair Oaks Often Calls for Door Installation Quotes
California Energy Consultant Service is based in nearby Orangevale, and provides sliding glass door services throughout Sacramento, Placer, and much of El Dorado County. We work with door and window manufacturers that are able to create both standard and custom doors for any type of property.
Our work often takes us to Fair Oaks. That is because the Fair Oaks area has many homes with sliding glass doors that either still single pane or nearing the end of their lifespan. Doors may start to get stuck, or be difficult to open, or leak air. Some doors may also have faulty or broken locking mechanisms.
CECS, first and foremost, is an energy efficiency company. Many of these older sliding glass doors in Fair Oaks are the source of a considerable amount of lost energy, either through the glass itself or through leaks in the door. Replacing these doors can have many benefits, including:
Cooler Summers and Warmer Winters – You need your HVAC system to heat or cool your home, depending on the time of year. But, when you have less energy efficient doors, there is a lot of temperature transferred between the interior and exterior of the property, heating up your home on hot days and cooling it on cold days and forcing your HVAC to work harder. New doors can reduce this energy loss considerably, using new glass technology that is more energy efficient than ever before.
Less Costly Energy Bills – Every time you make a major upgrade in energy efficiency, you save money on your energy bill. When combining sliding glass doors with other energy efficiency upgrades, like new windows, you can save as much as 20 to 30% on your SMUD bill.
Greater Property Values – When your new sliding glass doors replace older doors, especially aluminum doors or doors that were not opening/closing properly, it adds value to your property and enhances its appearance.
Some of these new doors in Fair Oaks are also safer, with a better locking system and stronger glass that is less likely to shatter in the event of an accident. They can also be easier to open and close, making them more convenient than older doors.
Because they also can come with a variety of design and finishing options, sliding glass door replacement in Fair Oaks with California Energy Consultant Service provides many benefits for both you and your property.
Types of Doors We Offer
California Energy Consultant Service has access to a wide range of doors from some of the leading sliding glass door manufacturers. Some of the most popular doors we offer include, but are not limited to:
Bifold Doors
Glass Walls
French Doors
Sliding Patio Doors
French Style Sliding Doors
Pet Doors, and More
Our Fair Oaks door installation and door replacement services are available to match you to the doors that best suit your needs.
Call Today for a Free Quote
CECS provides all the energy efficiency services you need. Not only do we offer sliding glass doors in Fair Oaks, we also offer windows, HVAC services, siding, and more. Whether you're collecting quotes or would like to get started on your door replacement needs, contact our team today, and we'll send one of our team members to your property for a low cost quote.