The Experts Say Vinyl Replacement Windows are a Cost Effective Improvement for your Citrus Heights Home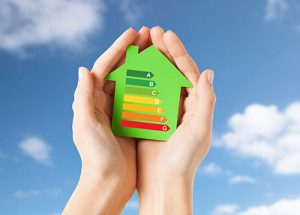 The Citrus Heights website states, "The Citrus Heights community is family friendly with great schools, beautiful parks, a wide offering of youth programs and many community events, in addition to lots of nearby shops and restaurants. Citrus Heights is definitely a great place to live, work and play!" So, it is obvious why Citrus Heights is a wonderful place to own a home. If you are looking for ways to best maintain and improve your home, working with experts is the smartest step to take. For over 30 years, the professionals at California Energy Consultant Service, we have been guiding homeowners step-by-step in the Northern California area through the home improvement process. We offer expertise in home assessment and can help you determine the most cost effective projects to suit your unique needs. We can help make your home more energy efficient without having to sacrifice dependable performance and unexpected beauty.
California Energy Consultant Services is one of Sacramento Municipal Utility District's preferred providers of The Home Performance Assessment. The Home Performance Assessment provides you with a complete examination of where your home is wasting energy. You will learn the cause of any drafts, inconsistent temperatures, heating and cooling system failures. Some energy loss issues are readily evident, but some are invisible and can go unnoticed. California Energy Consultant Services can perform your assessment and help you find the most effective ways to control your home's energy. One of the fundamental elements to an energy efficient home is the right windows.
In an effort to provide only the highest quality products on the market, California Energy Consultant Service offers Simonton and Milgard vinyl replacement windows and patio doors. These two distinguished brands offer advanced technologies to ensure optimal energy efficiency and will also deliver smooth, long lasting performance and sophisticated beauty to your home.
Our vinyl replacement windows and patio doors are energy efficient
Energy experts contend that it would take 9 million trees to absorb the CO2 produced in one year by insufficient windows? And, did you know the average home with energy efficient windows can reduced CO2 output by up to 16 tons over 20 years? As we all begin to educate ourselves more fully, we learn the necessity of doing our part to help save our environment.
With high thermal performance and year round, climate-controlled comfort, Simonton vinyl replacement windows and patio doors brine a significant energy savings. The DaylightMax™ vinyl replacement windows feature ProSolar Low E glass which ensures these windows receive a low U-value by eliminating heat transfer through the window. ProSolar glass also keeps out damaging UV rays that fade walls and carpeting. Our streamlined design features less frame and 40% more glass allowing more beautiful California natural light into your home.
At California Energy Consultant Services, we also offer the top-quality Milgard brand of vinyl replacement windows and patio doors. 40% of your home's temperature control is lost due to inefficient windows and doors? Milgard's vinyl replacement windows and doors come with a variety of glass treatments to increase efficiency in your heating and cooling systems. For example, Milgard also offers Low-E film coating and a variety of tint coatings that help control temperature as well as improve privacy and security.
Milgard knows the importance of responsible manufacturing. By using strict guidelines, they are committed to reducing their environmental footprint. They accomplish this by using wise pre-consumer and post-consumer best practices such as reusing and recycling vinyl and minimizing waste.
Our vinyl replacement windows offer high performance
Milgard maintains the highest possible standards for materials and manufacturing. Each material used in building Milgard products is strictly tested and inspected to ensure only the best resources are built into their brands. Then, each step of the manufacturing process is quality controlled to ensure the highest quality possible. As a result, Milgard Windows and Doors are built to last. They are non-corroding and virtually maintenance free. Their firm quality standards prove Milgard's commitment to excellence.
Our Simonton vinyl replacement windows are also built to last making them a value-added improvement for years to come. The manufacturing process takes a team of highly skilled craftsmen to meet Simonton's strict durability standards. The superior vinyl used in Simonton's vinyl replacement windows and patio doors will not rust, blister, rot, or corrode and is also maintenance free. Simonton's state-of-the-art four point fusion welding and exacting construction methods are two important reasons why Simonton vinyl replacement windows and patio doors are award winning.
Our vinyl replacement windows and patio doors are beautiful
Our vinyl replacement windows and patio doors not only add energy efficiency and value to your home, they also add beauty. With Simonton vinyl replacement windows and patio doors you can choose from an array of handsome architectural styles. DaylightMax™ vinyl replacement windows come in a varied selection of exterior colors to enhance your home's curb appeal. With the sleek style of the DaylightMax™ vinyl replacement windows, it is possible to use your current indoor window coverings allowing an effortless transition into your current interior design scheme.
Milgard also offers a large selection of architectural designs. There is something to satisfy every style and personal design vision. Milgard's vinyl replacement windows and doors even offer a wide variety of color choices with seven premium exterior vinyl finishes. From the more traditional white and beige to our new 'light gray' or 'espresso' there is something to satisfy every personal preference. Milgard's new color coating technology allows UV rays to pass through the paint and reflect off the frame preserving color integrity for many years.
To schedule your free in-home consultation visit our website at www.calenergyexteriors.com and complete the online "Contact Us" form or give us a call 916-993-5000. You can also meet with our knowledgeable professionals at our showroom to see for yourself the quality and value of our vinyl replacement windows and patio doors. We are located at 11367 Trade Center Drive, Unit 115, Rancho Cordova, California 95742. Let the experts at California Energy Consultant Service show you why they are the trusted experts for home improvements to your Citrus Heights home.