Sliding Glass Doors and Windows in Folsom CA at CECS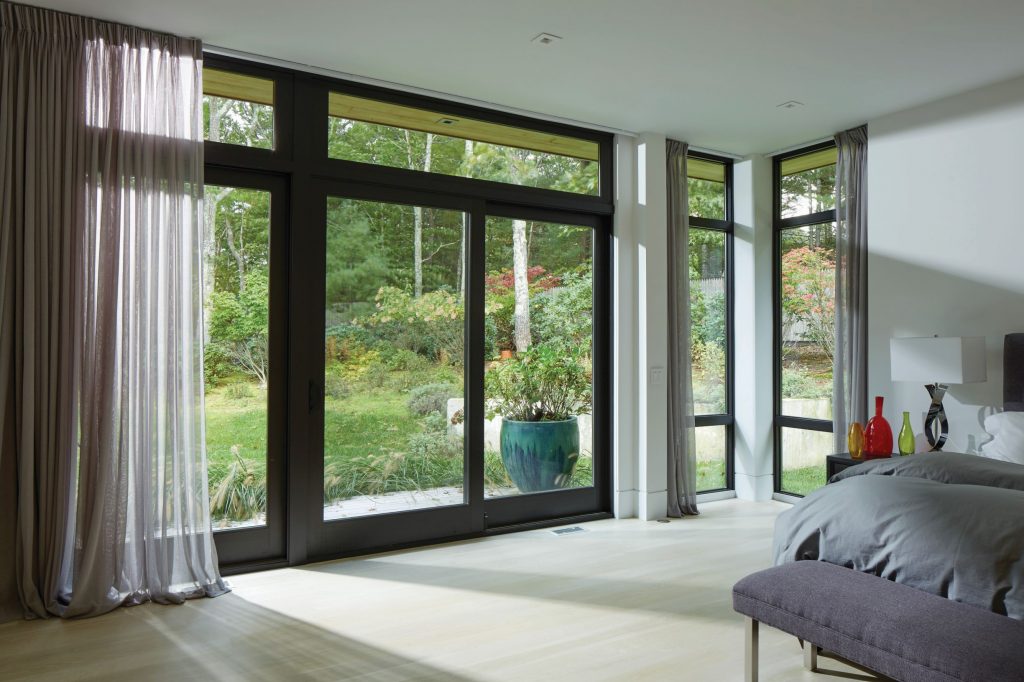 California Energy Consultant Service is a replacement window and sliding glass door company serving Folsom, CA. We have access to all of the best regional brands, including Anderson, Simonton, and Milgard. We have sliding glass doors of essentially all sizes, including 10-foot doors for MCM homes. We also have other types of exterior glass doors for your patio or deck.
In addition, our Folsom window replacement and installation services are available as both retrofit and new construction, with highly competitive quotes. If you need sliding doors, patio doors, glass doors, or windows, call California Energy Consultant Service, today.
Our Glass and Sliding Glass Door Options in Folsom, CA
Most people order sliding glass doors as part of an overall window package while remodeling their home. But these doors are available as individual products, or as a replacement for just the glass doors around your property. There are several styles available to choose from, including:
Bi-Fold Doors
Glass Walls
French Doors
Patio Sliding Doors
French Style Sliding Doors
Pet Doors
Each of these doors is available using the latest technology, which means far better energy efficiency and longevity. Their thickness and weight helps you feel safer, knowing they'll protect your property better. They are also able to slide easily and for longer, making them easier to use.
All of our glass door options in Folsom can be customized to your property, with black frames, brown frames, and a variety of other colors, frame sizes, and locking options depending on the manufacturer.
About Our Windows
You can find more about our window installation and window replacement services in Folsom on our page about window services. Many people order windows and sliding glass doors together so that they can match in style. Our window selection, when combined with sliding glass doors, dramatically change the appearance of your property in ways that increase property value.
Why Choose California Energy Consultant Service?
Not every window and sliding glass door contractor is able to offer new construction, or has the expertise necessary to respond to a challenge if you choose retrofit. At California Energy Consultant Service (CECS), our experience with siding, insulation, and other upgrades means that we have the unique ability to ensure that your doors and windows are properly installed.
But what makes CECS truly unique is that we are not just a door installation company. We are an energy efficiency contractor. That means that our expertise is in making sure that your property is not only receiving the products that it needs, but that it's also more energy efficient.
Not only can we provide you with new sliding glass doors, but we can also schedule an energy efficiency assessment to see if there are other ways that you can save money on your energy bills. New windows, especially if you have some of the 1960s and 1980s homes in Folsom, can save you as much as 30% on your energy bills.
Get a Quote for Folsom Doors and Windows
We know that cost is always a factor, especially when looking at patio doors, sliding glass doors, and windows. That's why it's so important that we start with a quote. Even if you've been given a quote already, or you'd like us to provide you with the lowest price we can offer, we'll be happy to come to your property, measure your space, talk to you about your preferences, and provide you a free quote for your Folsom windows and doors.
Start the process today by calling CECS and ask about our Folsom sliding doors, windows, and other energy efficiency services.