Replacement Windows in Orangevale, CA with California Energy Consultant Service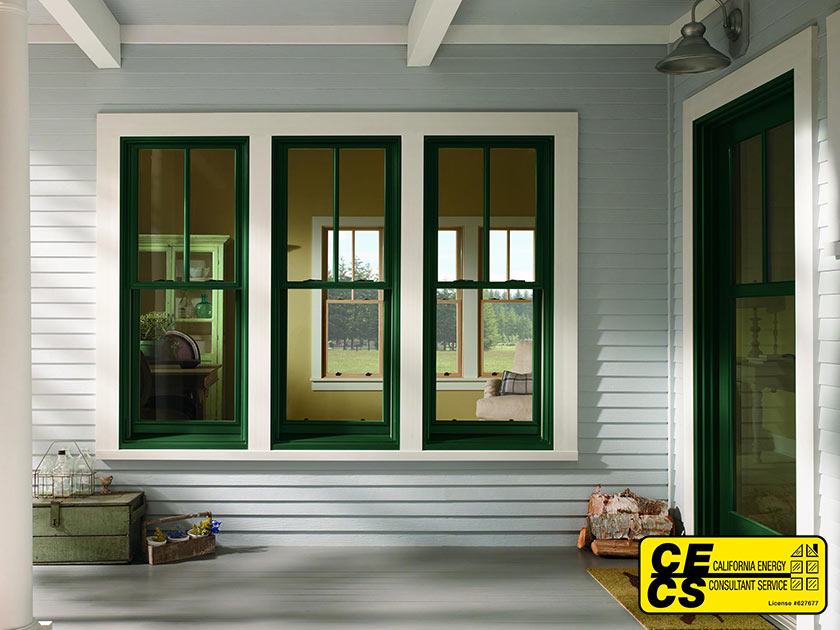 California Energy Consultant Service is a window replacement company in Orangevale. One of the reasons we chose to move our headquarters to Orangevale is because we know that one of the main struggles that property owners have here is with their energy efficiency. Many of the properties here are older, with single pane and older double pane windows that are long past their expiration date.
CECS is a licensed and insured Orangevale window installation and replacement company, with access to some of the most popular window brands in the region, including Simonton, Andersen, and Milgard. We have access to the best windows and sliding glass doors in the city, and offer competitive quotes and great service from a team that genuinely cares about each and every one of its customers.
Get started today on your Orangevale window replacement by calling CECS for a no-pressure quote at 916-545-7912, or using our online form to get in touch with one of our support staff.
Our Window Installation Options in Orangevale, CA – Styles and Choices for Every Property
Here in Orangevale, we have both hot summers and surprisingly cool winters. Most of us have HVAC systems that we depend on in order to stay comfortable, and yet, if your property has poor energy efficiency, your HVAC may not be able to keep up with this type of extreme heat. Your AC or furnace will have to run all day – sometimes 24 hours a day – and your property still may not feel fully comfortable.
This also means that your energy bills often right high and, over time, your HVAC becomes more likely to break down and require replacement.
One of the main sources of energy loss comes from your windows, which transfer heat between the inside and the outside of the property. Many of the older homes here in Orangevale also have energy leaks that affect energy efficiency as well. If you own or are buying a home in Orangevale, chances are you're going to need new windows.
At California Energy Consultant Service, we are a full-service window contractor with windows of every size for any type of property. We are able to provide:
New Construction Windows – Our window installation team can help your windows have that built-in appearance with our new construction window installation services in Orangevale, able to support any type of siding and interior finishes.
Retrofit Windows – Also known as "Replacement Windows," retrofit windows fit inside of an existing window space, helping save money on the cost of installation while providing you with an outstanding new energy-efficient window.
Sliding Glass Doors, and More – CECS has access to sliding glass doors of nearly any size, including 10 foot doors in a variety of styles. We are also an energy efficiency contractor, which means that we can provide additional services like new siding and AC repair to make sure your property is working its best.
We work with Andersen Windows, Simonton Windows, and Milgard Windows, giving you many different styles and options to choose from. We also are able to obtain windows with different types of frames, including:
Wood Windows
Vinyl Windows
Fiberglass Windows
Composite Windows
From bay windows to sliding windows to French-style doors, we have all the window options that you could need for any type of property in the area – all with the latest technology and absolute best energy efficiency.
Get a Free Quote for Windows in Orangevale Today
Windows can save as much as 20% to 40% on your energy usage depending on the state of your existing windows. It also increases your property value, helps you stay comfortable in extreme weather, and reduces the burden on your HVAC.
But before you get windows, you'll need a quote. Call CECS today. We're right here in Orangevale and happy to come to your property for a quote. Contact us today for more information about our window installation services.