California Energy Consultant Service: Home Performance-Focused, Expert Window Replacement Contractor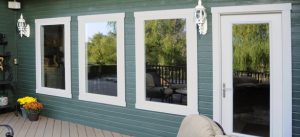 California Energy Consultant Service is a window replacement contractor serving the Sacramento area. With a focus on home performance, we know that up to one-third of your heat or air conditioning may be escaping through your windows. If you have older windows or ones that are hard to open and close, you could be paying way too much to heat and cool your Sacramento home. Window replacement with modern energy efficient windows can result in significant saving on your energy bills.
Premium Residential Window Replacement
As one of the largest and most trusted window repair and replacement companies in Sacramento, the dedicated professionals at California Energy Consultant Service are committed to providing you with the premium quality service that you deserve. Whether your windows are in desperate need of repair, or simply need to be completely replaced, we'll work with you to come up with a solution for your unique issue.
When it comes to the repair or replacement of windows, Sacramento homeowners can trust our specialists have the expertise and experience needed to repair or replace nearly every style of window in your home. From single hung windows to those that feature a bay or bow, or that have a special shape, we can perform the window repair or window replacement Sacramento homeowners need. When you contact us for a free consultation, our specialists will help you to identify if it would be better to repair your window or go for a total replacement.
Our selection of windows includes:
Awning Windows
Bay / Bow Windows
Casement Windows
Double Hung Windows
Garden Windows
Single Hung Windows
Sliding Windows
Special Windows
Contact California Energy Consultant Service Today!
California Energy Consultant Service is one of the largest energy efficiency specialists in the Sacramento area. We are a window replacement contractor and more that caters to all your needs and concerns by offering you superior quality products and services.
Call us at 916-223-1107 and speak to a certified window contractor today. Find out more about our professional window repair and replacement services for your Sacramento home.