California Energy Consultant Services Specializes in Sacramento AC Repair, with Affordable Solutions for Air Conditioners of All Ages and Sizes
AC repair and maintenance is essential for extending the life of your HVAC system, improving the effectiveness of your air conditioner, and reducing your energy costs. But it is important to work with a Sacramento AC repair company that is as careful and thorough as possible – a company that treats your property like it is our own.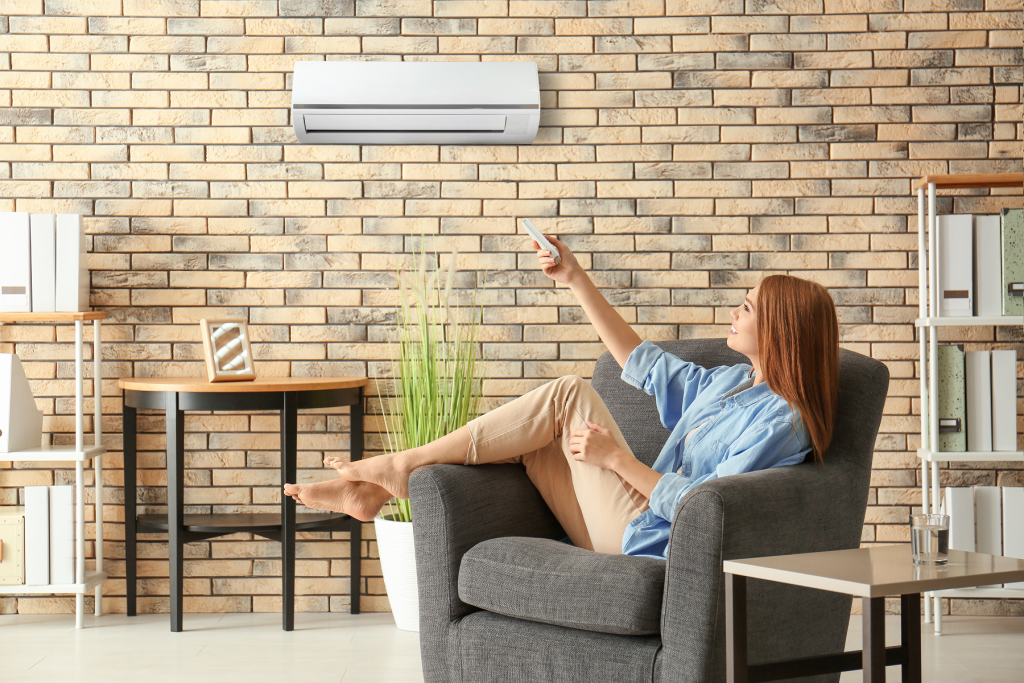 This is why thousands of homes throughout the Sacramento area trust California Energy Consultant Services for their AC repair and tune-up services. We test every component of your AC, identify any areas of concern, and provide some of the lowest cost solutions available – all with our commitment to expert service. If you need air conditioner repair in Sacramento, contact CECS today at 916-281-0548.
Low Cost AC Tuneups and AC Maintenance in Sacramento
It starts with our club program. California Energy Consultant Service offers an HVAC club program where we offer affordable HVAC maintenance and tune ups that identify issues before they occur and ensure that your entire system is running correctly.
We do offer one-time AC repair services. But our tune-ups are a great way to ensure both your AC and your furnace are running correctly. If for any reason we spot a challenge that requires a repair, or something goes wrong with your HVAC in the future, we also repair it at a discounted price with same day or next day service (when available) for your comfort and safety.
Signs You Need Air Conditioning Repair
California Energy Consultant Service is available for anyone in Sacramento that needs AC repair. You can call us the moment you suspect something is wrong with your AC, ducts, or HVAC system, and we will check to ensure everything is running properly. Some of the reasons that you may need to call us for AC repair include:
Sizeable increase in energy bills and energy use.
Noises coming from the AC or the fan.
Water leaking around the AC unit.
Air conditioner not producing cool enough air.
AC appears to be broken or malfunctioning.
Air conditioners are complex pieces of machinery, which means even a small issue can create a larger problem. Our goal is to determine exactly what the issue is, and then provide you with the AC repairs that will help it remain functional in the months and years to come.
AC Brands We Work With
We have a highly experienced team of specialists available that know how to work effectively with essentially all common old and new air conditioning and HVAC brands. Some of the brands we work with include:
Bryant
Carrier
Goodman
Lennox
Mitsubishi Electric
Rheem
Ruud
Trane, and More
We know how to work with older ACs and newer ones, and we can diagnose problems in homes from the 50s, 60s, 70s, and beyond.
AC Installation and Replacement in Sacramento
There may come a time when you need to upgrade your air conditioner to improve energy efficiency, cool your home better, or replace a broken AC. We have excellent AC replacement rates for both club customers and non-club customers, to ensure that you get a new air conditioner that meets your budget and your property's needs.
Why Choose Cal Energy for Your Sacramento AC Repair?
Sacramento gets hot. Every year, the temperatures regularly reach and exceed 105 degrees. We're also a historic city, which means many of the homes here are older and have poor insulation. Tree cover is limited in most areas of the city, leading to even hotter homes.
California Energy Consultant Service is not your typical air conditioning and HVAC company. We do more than repair HVACs. We are an energy efficiency company, which means that we truly understand not only air conditioners, but the way that they use energy. That means that we can identify issues that may affect your energy bill, or how hot your home gets, or whether there are leaks that could be affecting the success of your AC.
We also care about this community. We are based in Orangevale, and have been serving Sacramento since we were founded. This is our home, and we make sure that the work we do is of high quality so that we can gladly look you in the eyes and shake your hand when we see you around town.
Contact California Energy Consultant Service today, so our team can support you with your air conditioner or HVAC related problems.