Fair Oaks Window Installation – New Construction and Retrofit with CECS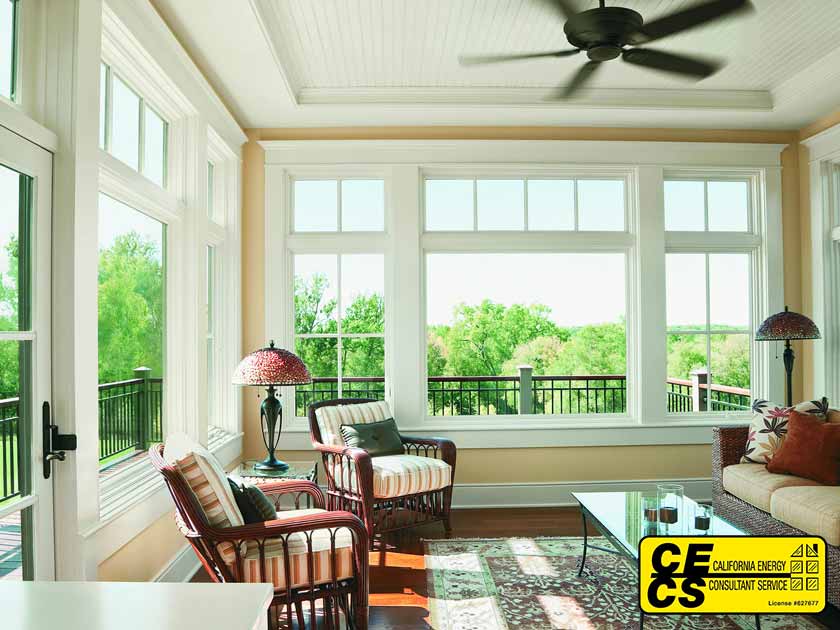 California Energy Consultant Service is the leading provider of window installation in Fair Oaks, CA, offering a wide range of windows that are expertly installed, all at competitive prices. We care about energy efficiency and we care about this community. We make it possible to get the windows you want, with financing options available for those that are ready for a change in their property.
Licensed, bonded, and insured, our window installation and replacement services in Fair Oaks offer some of the best prices in the area, great window brands, and some of the most talented installers available in Sacramento County today. Get a free quote for our windows services or let us know if you have any questions by calling our team today at (916) 545-7912.
About Our Windows in Fair Oaks – Brands, Styles, and More
Windows have improved dramatically in the past 20+ years. Windows today not only offer far better energy efficiency – they also look more stylish, and can even come in different colors depending on the window style and brand.
One of the reasons our window contractors are often called to Fair Oaks is because many of the homes in the area were built in the mid-late 1960s, before double pane windows were installed in most households. That means that these windows are leaking a lot of your air conditioner's cool air in the summer and a lot of your heat in the winter, making your home more uncomfortable and causing your HVAC to work harder and your energy bills to pile up.
As a window contractor by Fair Oaks, we can provide the window installation that your property needs, with a range of services to meet your property. Our team provides:
Retrofit Window Installation – Retrofit windows are replacement windows that fit into an existing space without removing any siding or exterior materials. This process provides a cost savings to the homeowner and makes the installation process faster and more efficient.
New Construction Windows – New construction is the process of building new windows into the property. With new construction, windows can also be made larger or smaller since they are not confined to the existing window opening. Siding is also replaced around the window, giving it a more natural look.
Both are great options for properties all throughout the Fair Oaks area, with different options to fit your property and budget.
Brands We Offer
California Energy Consultant Service is able offer many different types of window brands and materials to help you find the perfect window for your needs. We are authorized to work with several window manufacturers, including:
Andersen Windows
Simonton Windows
Milgard Windows, and More
Within these brands, you can select the window styles and materials that are best suited for your property, including:
We are able to install bay/bow windows, double and single hung windows, sliding windows, and many others. We have many color options available as well, including not only black and brown windows, but also a variety of other tones to fit the look of your paint. In addition, we are the leading supplier of sliding glass doors in Fair Oaks, with options from the classic to the newest in technology.
Start Your Fair Oaks Window Installation Today
Most people do not realize how much of a difference windows can make until they've installed new windows on their property. The difference in both comfort and energy efficiency can be stark, all while giving your property a much needed cosmetic upgrade.
Let's talk about your windows and schedule a time to come to your property for a quote. If you're in the Fair Oaks area and would like to learn more about our window installation services, please call our team today at (916) 545-7912 or use our online form and one of our team members will contact you soon.