Why California Energy Consultant Service is the Trusted Authority for Vinyl Replacement Windows and Patio Doors for your Loomis Home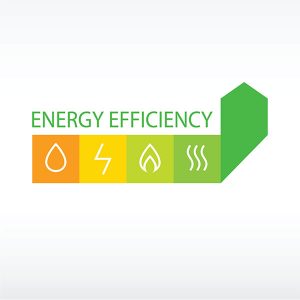 The quaint town of Loomis offers a rural character with large lot sizes and a charming old downtown. A family focused community; Loomis is a lovely place to own a home. Homeowners are continually challenged to find optimal ways to improve their homes. There is a large range of options to choose from and many experts offering advice. In Loomis, and across Northern California, California Energy Consultant Service has grown to be a trusted authority for home improvement expertise. Since 1981, California Energy Consultant Service has partnered with homeowners to make their homes more energy efficient, functional and beautiful.
What makes California Energy Consultant Service unique?
At California Energy Consultant Service our process with each homeowner begins with a comprehensive home performance energy audit. Each home is analyzed using a variety of tests including investigating leaks, examining insulation, inspecting the furnace and ductwork and using infrared cameras. Tests are performed room-by-room to determine where a home may be losing energy and what solutions will best fit the home's needs. Our experience has proven that installation of vinyl replacement windows and patio doors is a cost-effective foundation for energy efficiency in any home.
By thoroughly analyzing your home, we can determine if our high quality vinyl replacement windows and patio doors are the best investment for your home. Our honest and straightforward assessments and our professional customer service, has meant our clients consistently return to us throughout the years for their ongoing home improvement projects. Our customers also continue to graciously refer us to others. In 2014, we were proudly named Dealer of the Year by Windows and Doors magazine; recognized for excellence in innovative thinking. This is the type of experienced team you want working with you.
Why are our vinyl replacement windows and patio doors outstanding?
In order to provide only the highest quality products, California Energy Consultant Service offers the distinguished Simonton and Milgard brands of vinyl replacement windows and patio doors. These two reputable brands are known for their advanced fabrication techniques that ensure high quality, flawless performance, sophisticated beauty and optimum energy efficiency.
Stellar quality and performance
Milgard maintains the highest possible standards for materials and manufacturing. Each material used in building Milgard products is rigorously tested and inspected to ensure only the best resources are built into their brands. Then, each step of the manufacturing process is closely monitored to ensure the highest quality is maintained. As a result, Milgard Windows and Doors are strong and built to last. They are non-corroding and virtually maintenance free. Their firm quality standards prove Milgard's commitment to excellence.
Our Simonton vinyl replacement windows are also robust and high quality making them a value-added improvement for years to come. The manufacturing process takes a team of highly skilled craftsmen to meet Simonton's strict durability standards. The superior vinyl used in Simonton's vinyl replacement windows and patio doors will not rust, blister, rot, or corrode and is also maintenance free. Simonton's state-of-the-art four point fusion welding and exacting construction methods are two important reasons why Simonton vinyl replacement windows and patio doors are award winning.
Because both our brands are manufactured with the highest quality vinyl, they are easy to maintain and never need painting.
Sophisticated style and beauty
Our vinyl replacement windows and patio doors have beautiful lines and streamlined designs. With Simonton vinyl replacement windows and patio doors you can choose from an array of handsome architectural styles. DaylightMax™ vinyl replacement windows come in a varied selection of exterior colors to enhance your home's curb appeal. With the sleek style of the DaylightMax™ vinyl replacement windows, it is possible to use your current indoor window coverings allowing an effortless transition into your current interior design scheme.
Milgard also offers a large selection of architectural designs. There is something to complement every style and personal design vision. Milgard's vinyl replacement windows and patio doors even offer a wide variety of color choices with seven premium exterior vinyl finishes. From the more traditional white and beige to our new 'light gray' or 'espresso' there is something to satisfy every personal preference. Milgard's new color coating technology allows UV rays to pass through the paint and reflect off the frame preserving color integrity for many years.
Energy experts contend that it would take 9 million trees to absorb the CO2 produced in one year by insufficient windows? And, did you know the average home with energy efficient windows can reduced CO2 output by up to 16 tons over 20 years? As we all begin to educate ourselves more fully, we learn the necessity of doing our part to help save our environment.
With high thermal performance and year round, climate-controlled comfort, Simonton vinyl replacement windows and patio doors brine a significant energy savings. The DaylightMax™ vinyl replacement windows feature ProSolar Low E glass which ensures these windows receive a low U-value by eliminating heat transfer through the window. ProSolar glass also keeps out damaging UV rays that fade walls and carpeting. Our streamlined design features less frame and 40% more glass allowing more beautiful California natural light into your home.
At California Energy Consultant Services, we also offer the top-quality Milgard brand of vinyl replacement windows and patio doors. 40% of your home's temperature control is lost due to inefficient windows and doors? Milgard's vinyl replacement windows and doors come with a variety of glass treatments to increase efficiency in your heating and cooling systems. For example, Milgard also offers Low-E film coating and a variety of tint coatings that help control temperature as well as improve privacy and security.
To schedule your free in-home consultation visit our website at www.calenergyexteriors.com and complete the online consultation request form or give us a call 916-993-5000. You can also meet with our knowledgeable professionals at our showroom to see for yourself the quality and value of our vinyl replacement windows and patio doors. We are located at 11367 Trade Center Drive, Unit 115, Rancho Cordova, California 95742. Let the experts at California Energy Consultant Service show you how vinyl replacement windows and patio doors can add high performance, style and energy efficiency to your Loomis home.