Staff & Bios
---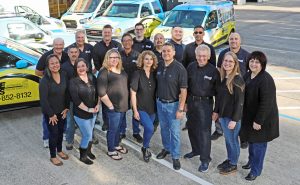 ---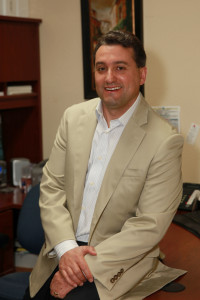 Phil Isaacs
President
Phil has been working in the home improvement and construction industry for over 28 years. His experience includes all phases of the home improvement and remodeling industry. Phil has gone through the necessary steps to be properly licensed for the services his company provides. These include General B, C17 Glazing, D41 Siding and Decking, C20 Heating and Air Conditioning, D52 Window Coverings License.
Phil is known in the industry as a "problem solver". Over the years, he was called on many times to repair or reinstall sub-par work. He stays current with products and breakthroughs in the industry.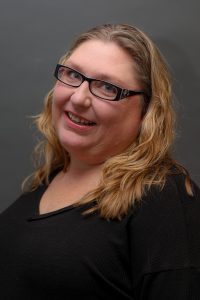 Jamie Miller
Home Performance/HVAC Division
Jamie joined the Cal Energy team in 2007. She is the perfect person to run our office as she has more than 24 years in construction. One of the greatest things about Jamie is her loyalty and devotion to serving fellow team members and customers. This is evidenced by the long hours she puts in to make sure she does a thorough job each day. This has earned Jamie the company MVP award in 2009 & 2010 among other recognitions.
Jamie has been married for more than 18 years, has two children, and resides in Gold River. She enjoys spending time with her family.
Bryan Gore
Production Manager
Bryan Gore is the Production Manager for California Energy Consultant Service. Previously, Bryan served Cal Energy in an intermittent, part-time capacity on numerous projects. Now as our full-time Production Manager, Bryan manages the total customer experience, ensuring that our customers derive the highest possible value from their engagements with us.
Bryan brings more than 25 years of construction and home improvement experience to Cal Energy, and specializes in advanced-problem solving and customer service. As a former home improvement business owner, his skills and knowledge encompass sales, site inspections, installation, ordering, business management, and service.
Bryan has been married for 21 years and has three children. He enjoys spending time with family, Muay Thai kickboxing, and singing/song writing. One of his greatest joys is to serve his local community, which he does as a reserve police officer.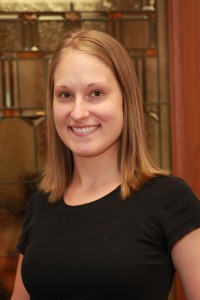 Kristen Hanna
Administrative Assistant
Kristen joined our team in September 2015. She has more than eight years of experience as an administrative assistant and has worked in various customer service capacities for many years. Kristen enjoys learning more about our various home performance products and taking care of our customer's needs. She is your first point of contact as you call into our office for anything whether initial quotes, service or general questions. She handles each call with care and professionalism.
Kristen is married and enjoys spending time with her family. She takes every opportunity she can to take weekend road trips with her husband and be outside enjoying nature. She has traveled to several South American countries so far, but her goal is to tour every continent and learn the various cultures in the areas she visits.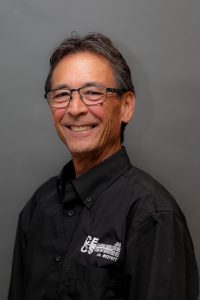 Gary Lee
Sales
Gary has been in the home improvement industry for over 25 years. He is a certified window product expert and a graduate of multiple window manufacturing universities. Gary handles all aspects of sales and service, and has extensive knowledge of CC&Rs – conditions, covenants and restrictions. Gary works personally with clients to find the best solutions for their window needs and budget restrictions. He is known for his honesty and helpfulness.
Gary has been happily married for 37 years, has three children, and one grandson. Gary has enjoyed a lifetime of fishing and has raced classic Fords since he was 16-years old.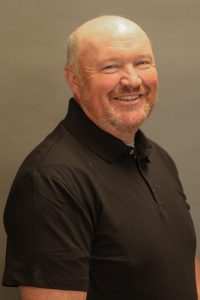 Roger Kiger
Installation Foreman
Roger serves as one of our lead installers. He brings more than 22 years of construction knowledge to the table. This vast experience instills confidence in our homeowners and puts their minds at ease. Roger takes pride in his work and our customers frequently comment on the positive experience they had with Roger on their installations.
He has four children and five wonderful grandchildren. His hobbies include fishing and spending time with his family.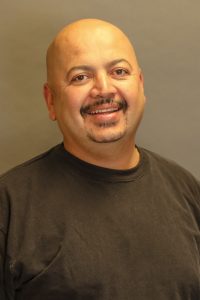 Omar Gonzales
Installer
Omar has been with the Cal Energy team for several years as an installer. He has been in the construction industry for more than 10 years overall, installing windows and HVAC products. We appreciate his excellent attitude and the great customer service that Omar provides at each installation.
Omar has one son and enjoys spending time with him. He also enjoys traveling to Mexico to visit his family.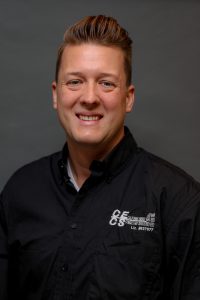 Benjamin Young
Home Performance Comfort Specialist
Ben Young joined forces with Cal Energy in 2018. The former CEO of a well-respected and family-owned HVAC company, Ben enjoys working at CECS, where he consults to clients on the full-scope of home performance solutions. He enjoys helping customers achieve the best possible energy efficiency of their homes. Ben has spent the better part of his life in the home comfort industry. He has a wealth generational business knowledge and hands-on technical expertise.
At CECS, Ben focuses taking energy conservation to the next level through smart home products, upgrades, and working alongside home performance industry leaders, like SMUD and PG&E.
When he's not working, Ben enjoys spending time with his beautiful wife of 15 years and their two sons. They enjoy swimming in the pool, taking road trips to the mountains or the beach, flying his drone, photography, and participating in dedicated ministry work.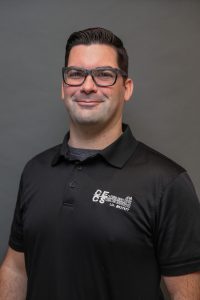 Tyler Laffoon
Lead Service Tech
Tyler joined CECS in 2018. He brings with him more than seven years of experience, working in the HVAC industry. He is licensed in refrigeration and sales, with a pending NATE certification.
Tyler comes to CECS after having worked with a highly respected, family-owned HVAC company in Sacramento. He enjoys working for CECS, where the team is focused on energy savings and the benefits of energy efficiency. He finds great value in working with the close-knit team at CECS.
In his free time, Tyler enjoys riding his motorcycle and camping with his wife.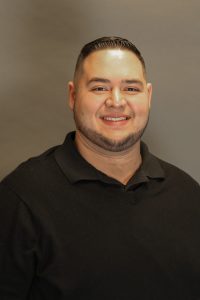 Felipe Ruelas
Design/Sales
Felipe Ruelas joined CECS in 2018. He has worked in sales for 8 years, six of which are in the HVAC &  windows/doors market. Originally, Felipe entered this industry via heating, air conditioning, and water heater systems. He accepted an opportunity to begin working in the windows/doors market and now grows with it. He also has experience in business operations. With CECS, he is expanding expertise into home performance solutions, including varieties of whole-house siding.
Felipe describes CECS as awesome! His sentiment is that everyone at CECS is enthusiastically part of the team, which makes for a happy experience for the customer. His growing expertise and excitement for home energy efficiency matches up with CECS goals. Felipe also is passionate about helping customers find the best financial options for their home performance projects.
When he's not working, Felipe spends time with his family and loves the beach! He has recently taken up fishing and has goals to expand his skills in kickboxing, a sport he enjoyed when he was younger.
Autumn Klamfoth
Dispatcher
Autumn joined our team at California Energy Consultant Service in November 2018. Before coming aboard with us, she worked for more than 2 years in the HVAC industry. She started in customer marketing, and then her strong performance earned promotions into customer service and eventually, dispatch.
As our HVAC Team dispatcher, Autumn truly enjoys helping our customers with their most urgent HVAC needs. Her goal is to provide the greatest customer care possible while resolving their HVAC situations.
Autumn is excited to work at CECS because of each employee's dedication to customers. She's impressed by the amount of detail that all of us put into each customer to make sure they get the best experience possible. She feels that this level of dedication shows that everyone at CECS takes a lot of pride in what we do and it's amazing.
When she's not working, Autumn enjoys time with her children. Her teenage son is a wrestler and her teenage daughter is a cheerleader. Her whole family loves sports and camping, swimming, and hiking – being outdoors.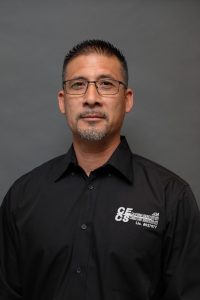 David Robson
Sales
David Robson joined the CECS windows/doors team in February 2019. Previously, he worked with CECS intermittently on number of projects.  He also owned his own business, which he founded in 2007.  
Dave has more than 29 years of experience in windows installation and other custom home improvements. To CECS, Dave brings a sharp focus on ensuring customer satisfaction – from sales to installation – so that the finished results match or exceed customer expectations. His goal is to create strong relationships with customers, and this aligns with the culture of CECS – that customer care is our top priority. Dave most enjoys working closely with homeowners, consulting on design plans, staying hands-on with jobs from start to finish, and seeing the delight of customers when projects are complete.  
Dave has been married for more than 23 years and has 4 grown children. He and his family love movies, which they can enjoy from their home theater. He loves to travel and explore and has made multiple journeys to Bangkok, Thailand, his birthplace.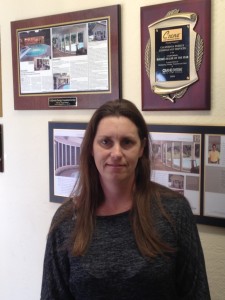 Cassie Smith
Administrative Assistant
Cassie has been in the construction industry for more than 13 years and in property management for seven. She is bright and has excellent attention to detail, this has already made Cassie a key team asset. She has been instrumental in stream lining our office processes and is a great problem solver. This allows us to serve our customers better and improve their experience.
Cassie has been married for more than 20 years, and has two children who are active in sports and scouts, which keeps her on the go. Cassie enjoys spending time camping, hiking, visiting the ocean as much as possible with her family. She has served as a Boy Scout leader for the last 9 years.