Your Cal Energy Home Comfort Team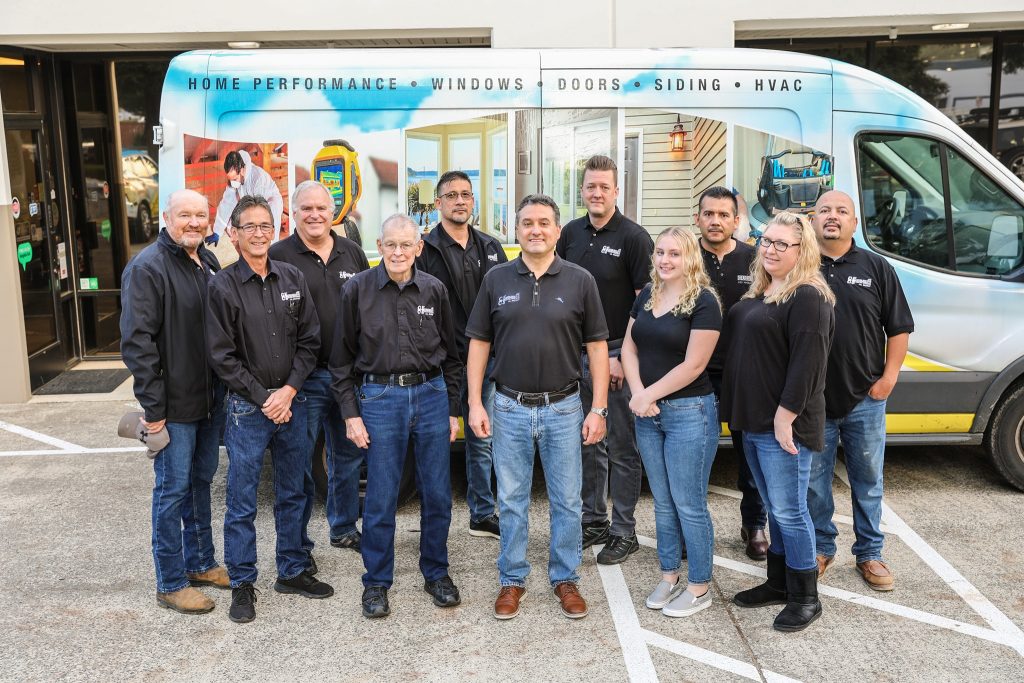 ---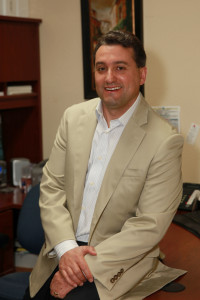 Phil Isaacs
President
Phil has been working in the home improvement and construction industry for over 28 years. His experience includes all phases of the home improvement and remodeling industry. Phil has gone through the necessary steps to be properly licensed for the services his company provides. These include General B, C17 Glazing, D41 Siding and Decking, C20 Heating and Air Conditioning, D52 Window Coverings License.
Phil is known in the industry as a "problem solver". Over the years, he was called on many times to repair or reinstall sub-par work. He stays current with products and breakthroughs in the industry.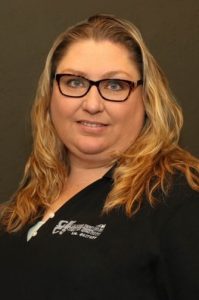 Jamie Miller
Home Performance/HVAC Division Manager
Jamie joined the Cal Energy team in 2007. She is the perfect person to run our office as she has more than 24 years in construction. One of the greatest things about Jamie is her loyalty and devotion to serving fellow team members and customers. This is evidenced by the long hours she puts in to make sure she does a thorough job each day. This has earned Jamie the company MVP award in 2009 & 2010 among other recognitions.
Jamie has been married for 20 years, has two children, and resides in Sacramento. She enjoys spending time with her family.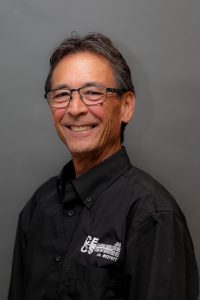 Gary Lee
Sales Manager
Gary has been in the home improvement industry for more than 30 years. He is a certified window product expert and a graduate of multiple window manufacturing universities. Gary handles all aspects of sales and service and has extensive knowledge of CC&Rs – conditions, covenants, and restrictions. Gary works personally with clients to find the best solutions for their window needs and budgets. He is known for his honesty and helpfulness.
Gary has been happily married for 45 years, has three children, and one grandson. Gary has enjoyed a lifetime of fishing and has raced classic Fords since he was 16-years old.
Gary and his wife have huge hearts for animals. Together, they donate their time on a consistent basis by caring for local feral cats in the community. They bring them into the local animal rescue to be treated for medical conditions, spayed, or neutered. They also care for kittens they find and work diligently to get them adopted. They even purchase food with their own money to feed local feral cats for which they cannot find homes.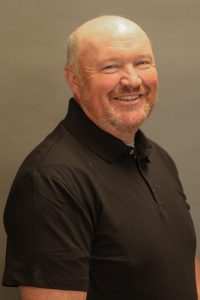 Roger Kiger
Installation Foreman
Roger serves as one of our lead installers. He brings more than 22 years of construction knowledge to the table. This vast experience instills confidence in our homeowners and puts their minds at ease. Roger takes pride in his work and our customers frequently comment on the positive experience they had with Roger on their installations.
He has four children and five wonderful grandchildren. His hobbies include fishing and spending time with his family.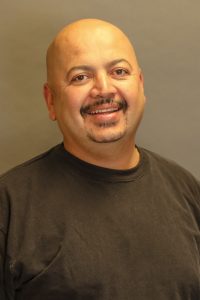 Omar Gonzales
Installer
Omar has been with the Cal Energy team for several years as an installer. He has been in the construction industry for more than 10 years overall, installing windows and HVAC products. We appreciate his excellent attitude and the great customer service that Omar provides at each installation.
Omar has one son and enjoys spending time with him. He also enjoys traveling to Mexico to visit his family.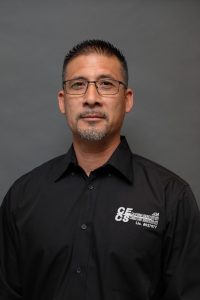 David Robson
Sales
David Robson joined the CECS windows/doors team in February 2019. Previously, he worked with CECS intermittently on number of projects.  He also owned his own business, which he founded in 2007. 
Dave has more than 30 years of experience in windows installation and other custom home improvements. To CECS, Dave brings a sharp focus on ensuring customer satisfaction – from sales to installation – so that the finished results match or exceed customer expectations. His goal is to create strong relationships with customers, and this aligns with the culture of CECS – that customer care is our top priority. Dave most enjoys working closely with homeowners, consulting on design plans, staying hands-on with jobs from start to finish, and seeing the delight of customers when projects are complete.
Dave has been married for more than 23 years and has 4 grown children. He and his family love movies, which they can enjoy from their home theater. He loves to travel and explore and has made multiple journeys to Bangkok, Thailand, his birthplace.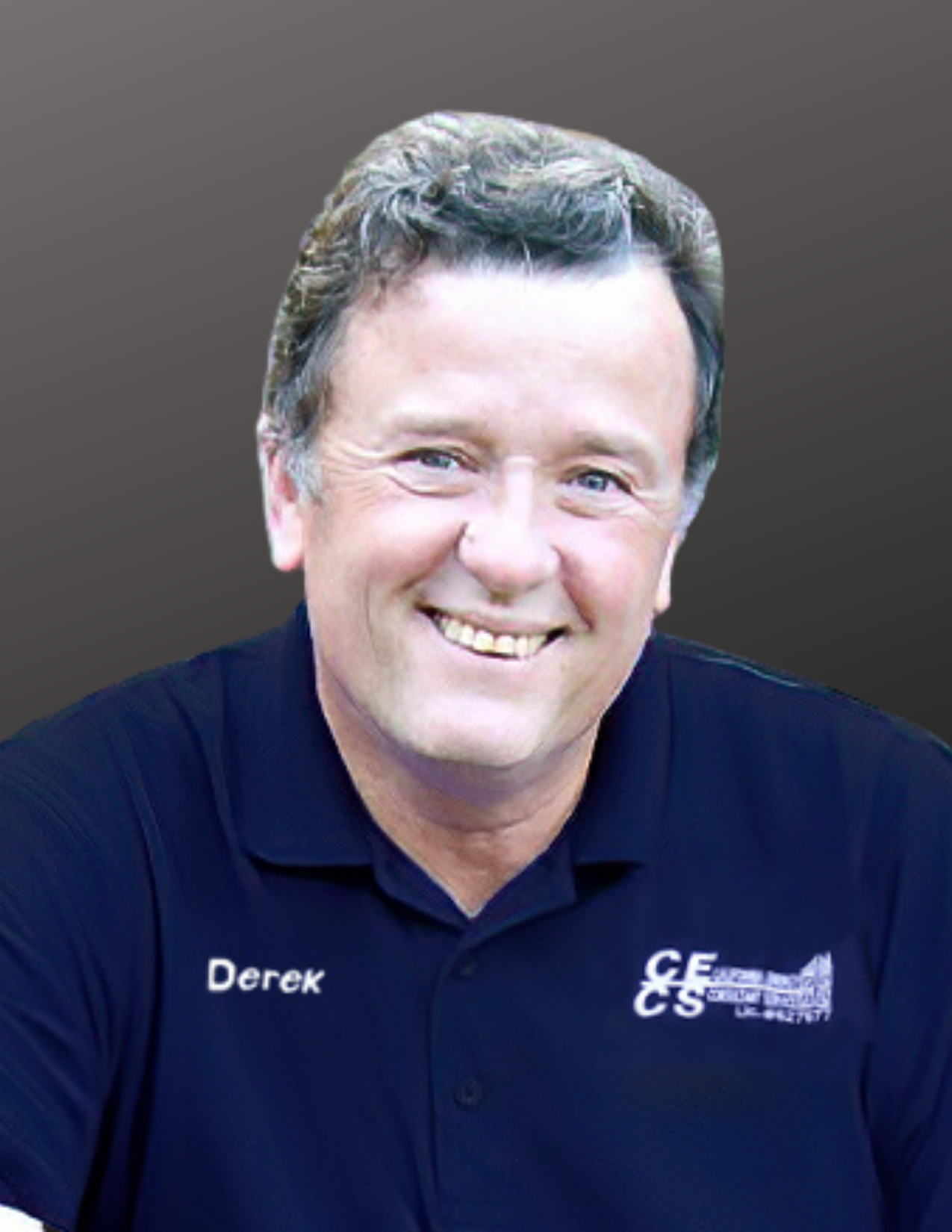 Derek Young
Home Comfort Specialist,
Mobile & Manufactured Homes
Derek Young began consulting on behalf of Cal Energy in July 2020. The former CEO of the well-loved Young's HVAC of Sacramento, Derek was a second-generation, 30-year owner of Young's, founded by his father. Over the course of more than 37 years, he developed specialized knowledge about home comfort equipment and acquired expertise on California state building code standards for mobile & manufactured homes.
His personal and affable approach has grown a considerable network of customers that he counts as friends and family, throughout the Sacramento region. To his customers, Derek commits to fair prices for reliable equipment plus superior installation and service. His work teams formed with the goal of long-term relationships so customers would know consistency, reliability, and trustworthiness.
Derek is a Northern California native and has been married for 43 years to his wife, Angie. Together, he and Angie have four children. The family enjoys vacationing in Hawai'i. He blogs at www.LifeWithAngie.com, hosts a podcast, and has published multiple books, with a new title in 2021.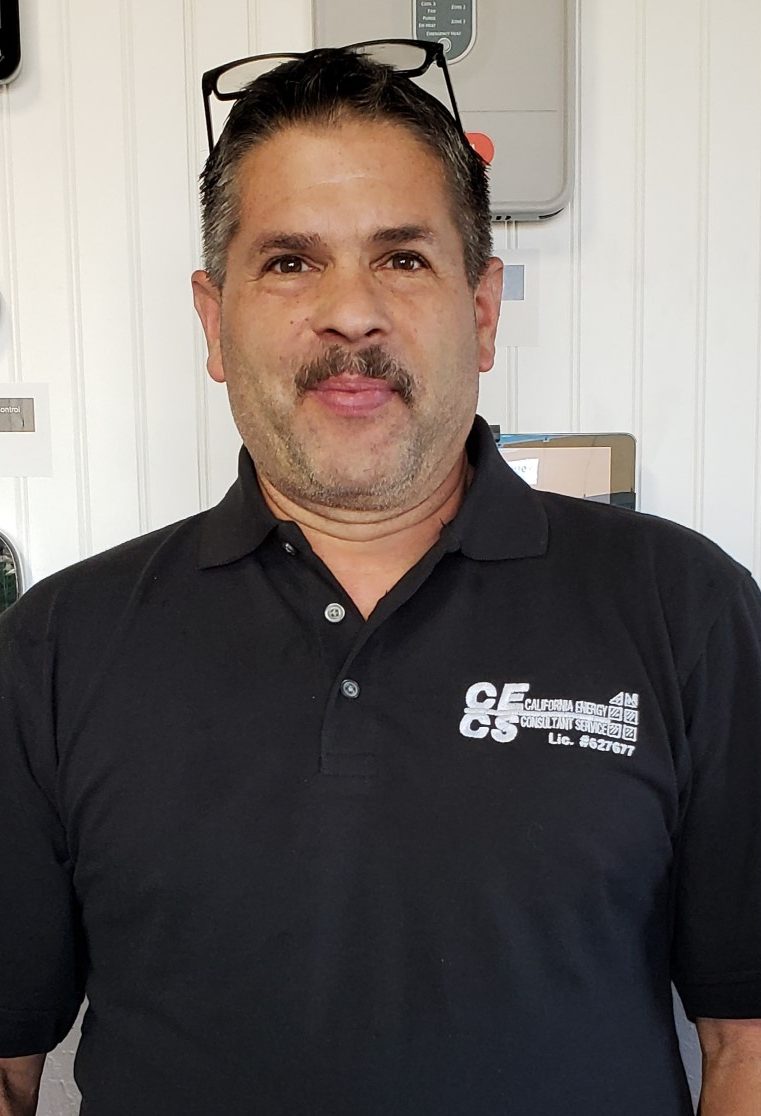 Mitch McGurn
HVAC Service Tech
Mitch started in the heating and air industry more than 20 years ago. He worked as a driver for one of the area's largest providers of HVAC equipment. His work ethic made it possible to grow into a management position of service & parts. He then went on to become an expert installer.
Mitch has been an installer with CECS intermittently for the past 7 years. He joined the team's Service Division in 2019, and has continued to build an excellent reputation with customers by always striving for the best results.
Mitch hails originally from Orange County, California. This Sacramento resident enjoys hiking and moutaineering, and belongs to several clubs for rock hounding.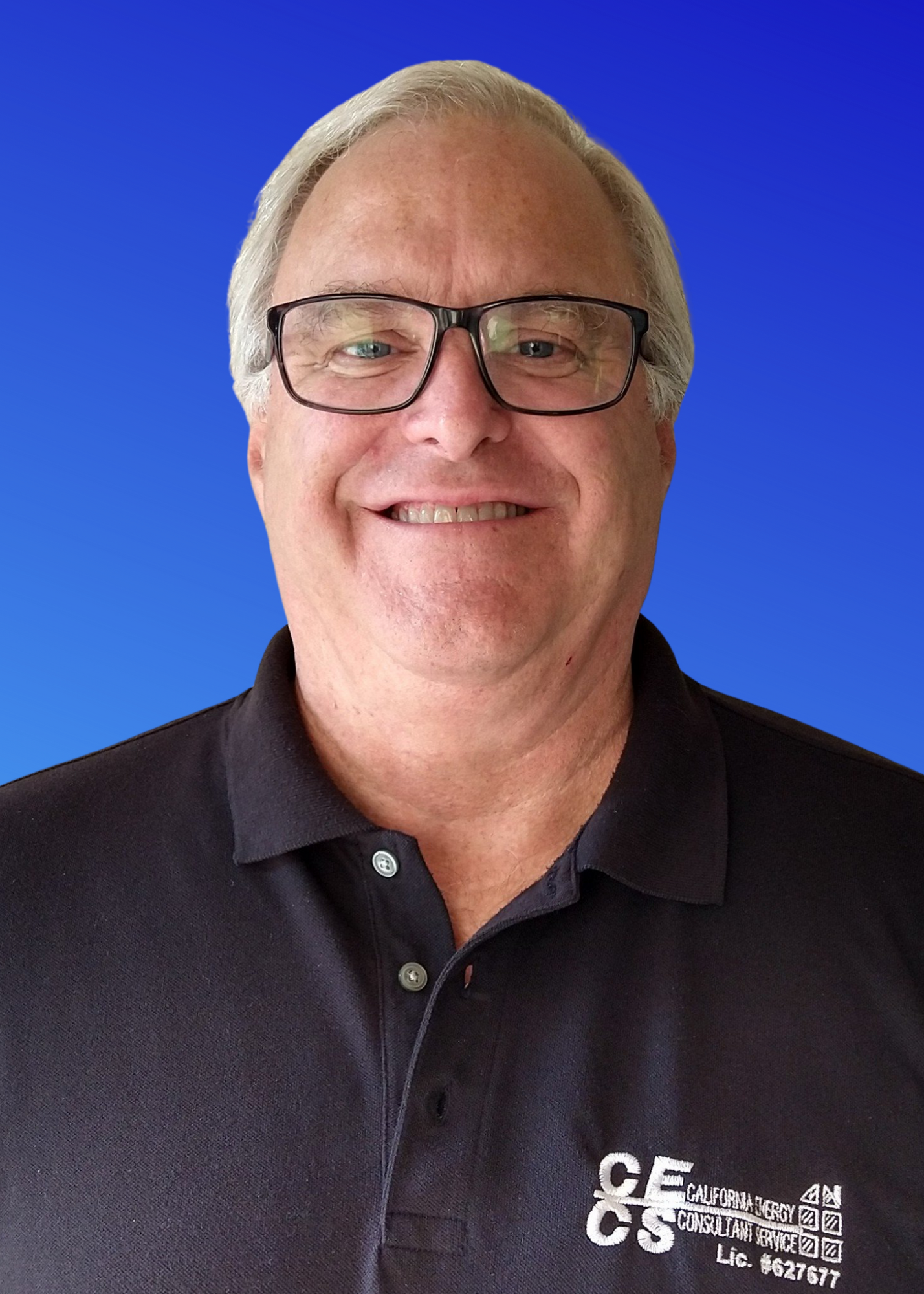 Mark Cherry
Home Comfort Specialist
CECS is excited to have Mark Cherry on our Home Comfort team. Mark is the co-founder of Cherry Home Improvement, which started in 1994 specializing in insulation and glazing.
Prior to joining CECS, Mark worked with family and partners since 1982, focusing always on optimizing energy conservation for customers.
Since then, he and his team have worked on thousands of homes throughout the Sacramento region. Mark was a participating contractor in the SMUD Home Performance Program. He has honed his extensive experience in windows & doors via trade programs and numerous utility seminars.
Mark finds professional satisfaction when working diligently to improve homes of customers and then seeing their reactions when they experience improved utility bills and home comfort. He enjoys the constant variety and challenge of his work, approaching projects as an opportunity to build long-term relationships. He devotes close, personal attention to each job.
Mark has been married for more than 37 years to Pamela and together they have two children. He enjoys spending time with his family and considers his work as his hobby.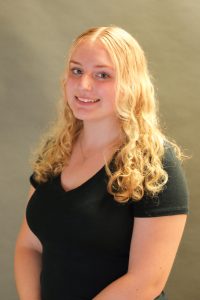 Hailey Miller
Administrative Specialist
Hailey Miller joined Cal Energy in January 2021 as an administrative specialist. Her duties include supporting contract management, accounts receivable, order entry, product shipments, and general office efficiency. Hailey is very responsive, organized, and resourceful. At Cal Energy, she enjoys the family-like atmosphere and taking on new responsibilities that increase her professional knowledge. Hailey's looking forward to continue growing her skills in the construction and home performance industry.
Hailey is a native of Sacramento. When she's not working or studying in school, she enjoys caring for children and serving in her local faith community.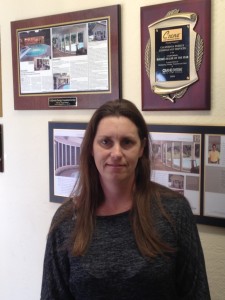 Cassie Smith
Administrative Assistant
Cassie has been in the construction industry for more than 13 years and in property management for seven. She is bright and has excellent attention to detail, this has already made Cassie a key team asset. She has been instrumental in stream lining our office processes and is a great problem solver. This allows us to serve our customers better and improve their experience.
Cassie has been married for more than 20 years, and has two children who are active in sports and scouts, which keeps her on the go. Cassie enjoys spending time camping, hiking, visiting the ocean as much as possible with her family. She has served as a Boy Scout leader for the last 9 years.