California Energy Consultant Service is Able to Provide Metal Roofing (Aluminum and Steel) and Composite Roofing in Sacramento, Rancho Cordova, Granite Bay, Orangevale, and Beyond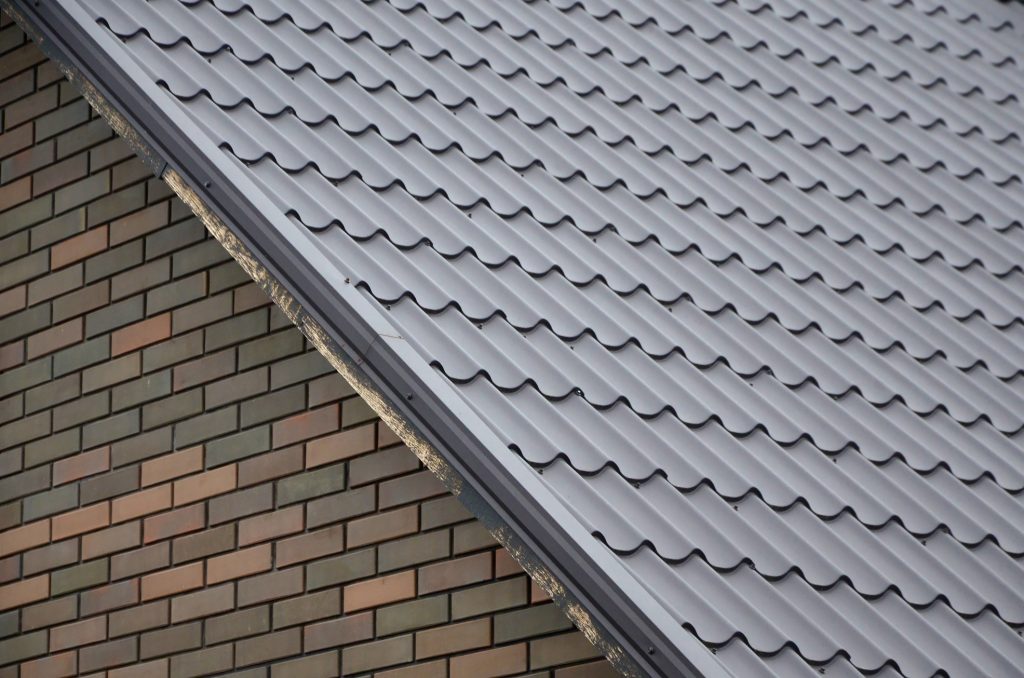 California Energy Consultant Service is a home contractor and energy efficiency specialist. We offer local services to properties throughout Northern California – throughout Sacramento, Placer, and El Dorado County – to provide contractor services that improve the look of your home and reduce your energy bills.
One of our most exciting services is our roofing. We are one of the few roofing companies that provides metal roofing and composite roofing, with both aluminum and steel roofing options available. If you'd like a quote for our roofing installation and roofing repair, please contact us today.
About Our Sacramento Roofing Company Services
Roofing plays a role in approximately 15% to 25% of the total energy efficiency of a property. It is responsible for a significant portion of your property's ability to maintain cooling and heating. It also is one of the most important protective barriers to your home. One small leak in your roof, and you could have flooding, water damage, pest infestations, and so much more.
Your roof is important. But many of us put off replacing or repairing their roof until the absolute last minute. At Cal Energy, our technicians are available for roof repair, roof replacement, and roof installation for both old and new properties throughout the Greater Sacramento region. Our services include:
Aluminum Roofing – Aluminum roofs offer a range of benefits that make them a popular choice for residential and commercial applications. First, aluminum is lightweight, which makes installation easier and reduces stress on the building's structure. Additionally, aluminum is highly durable, resistant to corrosion, and unaffected by weather conditions, including harsh sunlight, moisture, and temperature fluctuations. Aluminum roofing is also fire-resistant and non-combustible, offering enhanced safety.
Steel Roofing – Steel roofing is another popular metal roofing option. Steel roofs offer distinct advantages that set them apart from aluminum. While steel is not as lightweight as aluminum, it still provides exceptional durability, making it resistant to impact, wind, and other external factors. Steel roofs are known for their longevity and require minimal maintenance. Unlike aluminum, steel roofs can be susceptible to corrosion over time, but this can be mitigated by applying protective coatings. Steel roofing is highly fire-resistant, providing an added layer of safety.
Composite Roofing – Composite roofing refers to a variety of roofing materials, such as asphalt shingles, wood shakes, and synthetic products, which offer unique characteristics compared to aluminum and steel roofs. Composite roofs can provide an affordable and versatile option for different architectural styles. Asphalt shingles, the most common type of composite roofing, offer good durability and a wide range of color options. Wood shakes bring a natural aesthetic appeal and insulating properties. Synthetic composites, like polymer-based or rubber-based materials, often offer enhanced durability and weather resistance.
Our roofing services are also always completed with energy efficiency in mind. We are also able to provide consulting and feedback to help you get the most from your roof in terms of both design and energy efficiency.
Metal Roofing for Energy Efficiency
We are able to offer most forms of traditional roofing. But, as an energy efficiency company, we often recommend metal roofs as an effective, long term way to reduce your carbon footprint and your energy bills.
Metal roofs offer several energy-efficient advantages over composite roofing materials. First, metal roofs have high solar reflectance, meaning they reflect a significant amount of solar radiation away from the building. This reduces the heat absorbed by the roof and helps keep the interior cooler, reducing the need for excessive air conditioning and lowering energy consumption.
Secondly, metal roofs often have a high emissivity, which allows them to release any heat they do absorb quickly. This rapid heat dissipation prevents the roof from retaining heat, further improving energy efficiency.
In comparison to other types of roofing, like composite shingles, metal roofing tends to perform better. Composite roofing typically has lower solar reflectance and higher heat absorption. This can result in increased heat transfer into the building, leading to higher cooling loads and increased energy consumption.
Our Service Area for Roofing Services
Cal Energy is based in Orangevale, California, right near Sacramento. Our central location allows us to install roofs and provide roofing services throughout our part of the Northern California region. Our service area includes, but is not limited to:
Elk Grove
Roseville
Granite Bay
Citrus Heights
Rancho Cordova
Rocklin
Auburn
Cameron Park
If you're anywhere within the Greater Sac area, we encourage you to contact us any time you need a roofing company. We are happy to provide you with a quote, or more information about all of our services.
Start Today – Call for a Free Estimate
Roofing should never wait. If you're ready for a competitive estimate at a fair price, contact California Energy Consultant Service today, and we'll do what we can to make sure that you get the best rate for new roofing at your property.
FAQ About Metal Roofing
We believe that metal roofing is, in many ways, the future of energy efficient roofing. As we continue to become a hotter climate, roofing companies in Sacramento will need to adapt to the increasing need for more energy-efficient roofing solutions. But we also know that this type of roofing is not as well known, and you may have questions. The following are a few answers to common questions about metal roofing, and we encourage you to contact us if you have any additional Qs that arise.
Q: Doesn't Metal Get Hot?
A: When we think about heat against metal, we often think of grills or pots and pans, which soak in and maintain heat. But aluminum and steel react differently. They reflect light back and do not hold onto the heat that light creates. You can even test this yourself by leaving a piece of aluminum out in the sun. You will see it reflect a lot of light, but it will not heat up or retain its heat. Metal roofing works the same way.
Q: Wouldn't a Metal Roof Get Loud in the Rain?
A: Nope! While you are correct that a sheet of metal on its own would be loud in the rain, metal roofing is not just a sheet of metal. It is heavily coated and insulated, placed upon decking that adds further sound resistance. It may sound slightly different than rain hitting a composite roof, but customers do not typically find it to be too loud or distracting. Proper installation also decreases noise. We have not heard of customers complaining about noise from metal roofs.
Q: Does Metal Roofing Cost More?
A: Metal roofing does cost more than composite roofing, because the material and installation costs are higher. In the long term, however, metal roofing is believed to be cheaper. It saves money on energy bills, it requires significantly less maintenance, and it is expected to last 2x to 3x longer than traditional roofing. It may also increase property values, especially as buyers start to prioritize energy efficiency. If you plan on moving out of your home in a year or two, it may not make up for the price difference. But if you plan to be in your property for 5+ years, the cost difference of metal roofing should decrease, as it pays for itself.