Air Conditioning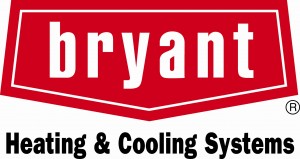 We offer Bryant ® Heating & Cooling Systems to keep your house cool and comfortable, no matter how extreme the summer might get. If your area gets the full blast of a hot Sacramento summer, than a Bryant air conditioner is exactly what you're looking for. Our air conditioning units provide the best, most efficient way to cool your entire home. No matter the size of your building (or your budget) your local Bryant dealer will be able to find the unit that will do the job without breaking the bank. Bryant air conditioners are well-known for both their quality and reliability, so no matter what model you choose, you'll know that you'll be spending the season in total comfort. What's more, several of the available models are eligible for tax credits or energy rebates. With their high seasonal energy efficiency ratings (SEERs), Bryant air conditioner are the efficient and economical answer for anyone who needs a quality air conditioner to see them through the summer.
For those looking for the top-of-the line in air conditioning efficiency and technology, consider Bryant's evolution series. The Microtube Technology refrigeration system, quiet operation, and environmentally sound refrigerant make these units the best we have to offer in cutting-edge cooling options. It's even possible to choose between standard thermostat controls or Evolution Control, and its high efficiency rating will pay off in lower energy costs.
Those in search of a more economical option may opt instead for Bryant's Preferred or Legacy Series of air conditioners. Both lines offer the quality and reliability that you expect with the Bryant name, and their high SEER ratings and whisper-quiet operation will leave you thankful you chose a Bryant.
Whatever unit you decide on, you can be assured that you'll receive all the help in installation and repair that come with Bryant's commitment to customer service. So call us today and start getting cool and comfortable in your house again.