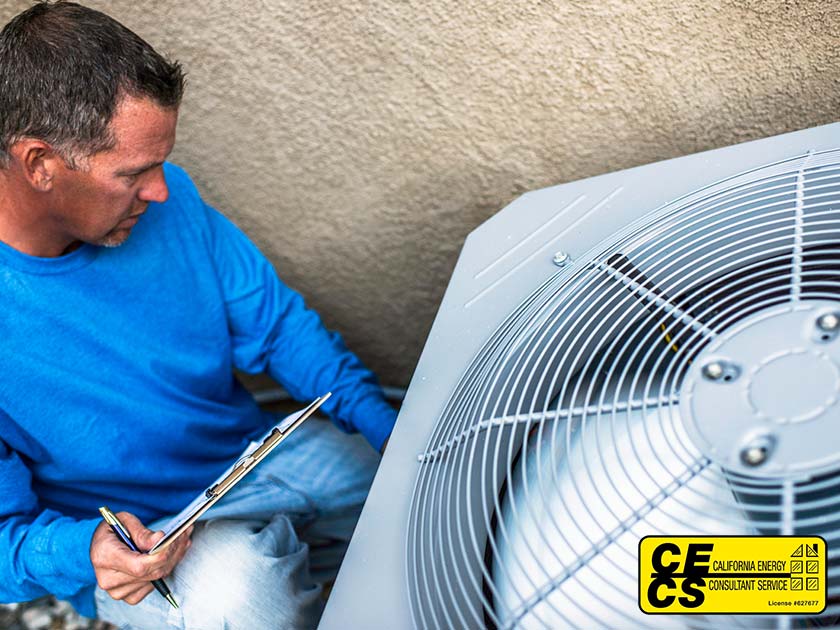 Fair Oaks gets hot. Throughout summer, the temperature regularly reaches 105 degrees or more, and these scorching hot days are becoming more and more common with each passing year.
Working air conditioners are often the only way to stay cool during the summer. But air conditioners also have a tendency to break down or lose efficiency. California Energy Consultant Service provides AC repair in Fair Oaks and throughout the Greater Sacramento area, with services that will keep your air conditioning running at its best efficiency, all throughout the warm months.
If you'd like to learn more about our Fair Oaks AC repair services, or you need to schedule some time for us to come soon to see if your AC needs a tune-up or energy-efficient upgrade, give us a call today or fill out our contact form for a quote.
About Our Air Conditioning Repair Services
At CECS, our core focus is improving energy efficiency. For many homes, that begins and ends with the air conditioner. AC units often use more energy than any other appliance or technology in the house, often by a substantial margin. You may not even realize your air conditioner has problems, but your energy bill will, as an air conditioner that isn't working properly is one that results in very high energy bills.
California Energy Consultant Service can provide AC repair in Fair Oaks that meets the needs of your air conditioner. We have an amazing staff that knows both the newest and oldest AC technology, so that we can find the best solution to any air conditioning problem.
We're available for everything from large AC repair projects to small tune ups, with the goal of helping you save money on your energy bills, reduce your energy footprint, and – above all – stay cool during our extremely hot summers. You can call us when you're faced with any problem:
Leaking Air Conditioners
Stopped or Broken Air Conditioners
Unexplained High Energy Bills
ACs That Are Not Cooling Enough or Properly
CECS is also one of the few companies in the Greater Sacramento area that can provide you with a complete energy assessment. If you are not sure what is causing your high energy bills, or why your home is unable to keep cool in summer, we can see what the problem is – whether you need AC repair or something else – to help keep your home more comfortable.
AC Tune Ups to AC Replacements – We Can Help
In order to keep your air conditioner running efficiently, it is going to require the occasional tune up or repair. During these consultations, we are able to see if there are any issues that can be addressed. Our goal is to take a conservative approach, looking for ways that we can help your air conditioner continue to operate at its best efficiency.
But we also know that the technology behind air conditioners has improved dramatically. As an energy efficiency company, we also know that many homes in Fair Oaks can save hundreds of dollars a year or more by switching to a newer, stronger, more effective HVAC system. If you would like to explore those options, we can help as well. We have access to the best AC technology at great rates, all with our premier service.
Get the AC Repair You Need – Call for Help
In the heat of summer, a poorly functioning air conditioner can be more than an inconvenience. In some cases, it can be a potentially dangerous problem. If you suspect there may be something wrong with your AC, or you are in need of fast AC repair, call California Energy Consultant Service today.
We will always do our best to see you as soon as we can, with a suite of services available for your air conditioner as part of our energy efficiency home service options in Fair Oaks. Get the AC help you need, or give us a call if you'd like to learn more about our energy efficient repairs and upgrades.