California Energy Consultant Service is a Roseville window replacement and window installation service. We install windows from leading brands like Andersen, Milgard, and Simonton. Our window installation and window replacement offer both new construction and retrofit windows at great low costs.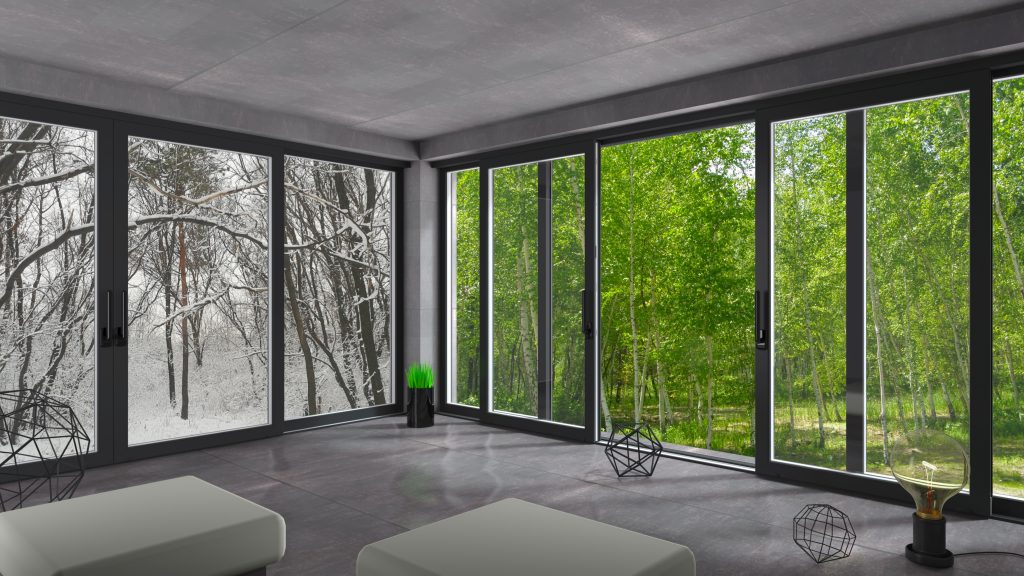 More than a Roseville window contractor, California Energy Consultant Service also specializes in energy efficient solutions for your home. Because windows are one of the primary ways in which hot or cold air escapes from your house, we are able to provide new windows that will keep your home at the right temperature and reduce your energy bills, even on Roseville's hottest summer days or chilly winters.
Start the process with a quote when you call us at (916) 545-7912 or connect with our team through the online form.
Window Installation Process in Roseville
Windows play a role in both the appearance and functionality of your home. The right materials and colors can complement the exterior appearance of your home, but it is also important that you choose the materials that will best keep your home comfortable and reduce thermal energy transmission.
CECS is able to guide you in all of the various aspects of selecting windows and can answer any questions you may have about the right windows for your home.
What Options are Available for Window Replacement?
When you are replacing existing windows in your property, there are two options for the installation process. Both are compatible with the majority of homes in Roseville, making it possible to choose based on desired aesthetic and budget between:
New Construction Windows – This is generally the preferred method for Roseville homeowners when it comes to window replacement. With this method, we remove the existing window and the surrounding frame. Then we rebuild the frame and slot the new window into place. Because this involves reassembling some sections of drywall, siding, and trim, it is slightly more labor intensive and has a somewhat higher cost. But this provides a built in look that mirrors the way that windows were originally installed. 
Retrofit Window Replacement – This is a more inexpensive option for window replacement. With this approach, we remove the existing window and insert the new window into the frame that is already there. There is no need for reconstruction. The only drawback is that you will lose a couple of inches of window space around the border which will have a small impact on natural lighting inside your home. The window will also look slightly less built-in.
Both methods of window replacement are energy efficient and a reliable way to add new windows to your home, increasing the value of your property while also decreasing your energy bills. During an in-home consultation, we can inspect your windows and different features of your building, such as existing framing and siding, to provide specific price quotes and recommendations for which method will likely be the best for your property and budget. 
What Types of Windows are Available at CECS?
We install windows from leading brands such as Andersen, Simonton, and Milgard. In addition to performance and appearance, these windows have reliable energy efficiency which makes it possible for them to help conserve as much electricity as possible, even when summer temperatures in Roseville have multiple days with highs over 100 degrees.
We can discuss the variety of window types and their different performance options. You will also have a range of window frame styles to choose from. Among these brands, there are options for windows with vinyl, fiberglass, and wood frames, often in a variety of colors.
White is the most common option for homes in Roseville since it matches with styles from historic to mid century to modern, although homeowners can also choose from black frames or more standout colors such as gray, blue, brown, green, and more. These colors make it possible to perfectly complement your home with the right window color.
How Much Does Roseville Window Replacement Cost?
Budget is understandably a concern for Roseville homeowners looking to replace windows. With window replacement in Roseville from California Energy Consultant Service, the bulk of your cost will be the windows themselves and this cost will largely depend on the number of windows, the type you choose, and the installation method.
The final cost of window installation in Roseville is labor, and at CECS, we make these costs as affordable as possible and competitive with most other window contractors. We will chat with you about what type of window replacement will best fit your budget. In general, it is a more cost effective option to replace multiple windows at the same time rather than replacing one or two, but this also means that there can be significant variations in price.
For a smaller home in Roseville with standard windows using retrofit construction, pricing will often start at $4,000. The price goes up as the square footage and the number of windows increases, the construction method changes, or window sizes are different. Where there are sliding doors that you need to replace as well, there will likely be additional costs.
Although window replacement can have a higher cost upfront, window replacement is a strong investment in your home as new windows can increase energy efficiency by up to 30%, meaning you will save extensively in the years after you install new windows. With our energy expertise, we can help you determine the initial cost for the window installation and ongoing savings over the coming years to balance your investment in window upgrades.
What is the Timeline for Window Installation?
After choosing the manufacturer, frame type, and other specifications, our team will measure window sizes and place the order. Lead times depend on manufacturer availability, often averaging three months or less. Once windows arrive, we work quickly to install your windows.
During the initial estimate, we will share with you the expected lead time so that you can incorporate that into your decision when choosing your Roseville window replacement contractor.
Benefits of New Windows for Roseville Homes
Many homes in Roseville are older. Roseville saw significant growth during the early 1900s, and then again in the 1960s and 90s. As a result, many homes in the area have windows that are several decades old. In general, windows are made to last for around 20 years and yet many homes throughout Roseville have windows that are significantly older.
Both original windows and windows from replacements that occurred more than 20 years ago can make it challenging to keep your home comfortably warm or cool without significant energy spending. This is because older windows were typically single pane, often with aluminum frames that make them poor insulators. As windows age, they are also more likely to develop gaps around the frame that lets air leak out.
Upgrading to newer windows lets you take advantage of the new materials that window manufacturers are using. Double pane windows are standard now and different pane and frame styles can further promote energy efficiency.
With our focus on quality installation, we can replace aging windows with new windows that will keep your home airtight. This leads to less energy consumption, fewer pests, and a reduced risk of moisture problems.
If you are interested in learning to what extent window replacement may benefit your home, we are happy to provide personalized insight.
Why Choose Cal Energy for Roseville Window Replacement
Replacing windows at your home is one of the most cost effective exterior renovations you can make. Windows are responsible for a large portion of your home's energy loss. They are also a great way to change the look of your home by incorporating new frame styles and colors to match an updated exterior.
Whether you are replacing old windows, need a single replacement after damage, or are undergoing a home renovation, you will need a team that you can rely on to manage window replacement.
California Energy Consultant Service has been installing windows and providing other exterior renovation and HVAC services to homeowners in Roseville to help improve their efficiency for many years. We are a local company experienced with the types of buildings and window materials and styles in Roseville, as well as typical energy concerns for Northern California. We have already worked in many of the local neighborhoods, giving us extensive knowledge that we use to help you make the right decisions for your home.
With all of this, we combine low costs and quality service to continuously provide attractive, long lasting, and efficient new windows and Roseville.
Get a No Obligation Estimate for Roseville Window Replacement
When you need to update windows and glass doors in your Roseville home, California Energy Consultant Service can provide the work you need quickly and at an affordable price. Start a conversation with us about what you are looking for with new windows and learn more about available brands and features, lead times, and costs.
From the beginning, you will understand why CECS is the best company for window replacement in Roseville and why you can depend on the reliable solutions that we offer. Reach out to us at (916) 545-7912 or through the online form to begin.