Window Replacement, Doors, HVAC, and More – Energy Services in Orangevale, CA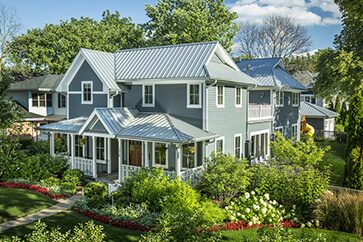 Energy efficiency is important. California Energy Consultant Service is an energy efficiency specialist in Orangevale, CA, that specializes in services that reduce your utility bills and improve the comfort and value of you home. We offer some of the most competitive quotes available for window replacement, AC repair, siding installation, and more, helping property owners lower their energy bills, reduce their carbon footprint, and maintain a better temperature all throughout the year.
Located right on Orangevale Avenue, we are proud to serve the local community, with the window, HVAC, siding, and door services that your property needs. Call us at (916) 545-7912 or use our online form to get in touch with our friendly support team.
Energy Efficiency Services in Orangevale
We love being a part of the Orangevale community. Not only is our office based here, but many of our team members live here – some within a short walk of our headquarters. It is because we're local to the area that we also have a deep understanding of what the houses here need.
For example, many of the properties in Orangevale were built in the 1960s and 1980. Many of the homes built in the 60s still have single pane windows, which cannot handle the heat that we struggle with here in Sacramento County. Many of the 1980s homes have ACs and windows that are nearing the end of their lifespan. These are only some of the many challenges unique to the people here.
California Energy Consultant Service (CECS) provides a wide range of services to meet the needs of these properties. Some of our services include:
Window Replacement – Our team has the best prices and access to the most reliable names in window brands, including Andersen, Simonton, and Milgard. We can offer both new construction and retrofit windows, with an Orangevale window installation team that provides careful and detailed installs that respect you and your property.
Doors – CECS is also available to provide door installation in Orangevale, specializing in a variety of sliding glass doors and exterior doors. We install doors that are easier to use, more secure, and – above all – will improve your energy efficiency.
New Siding Replacement – Siding has a profound role in energy efficiency. CECS offers siding installation in Orangevale that is designed around reducing energy loss and improving your comfort all throughout the year. We are one of the most trusted siding contractors in the region, able to redesign the exterior of your home to be more attractive and functional.
AC Repair and HVAC Services – Most of your energy use is going to come from your HVAC system. That means that it's critical to have access to a company that specializes in energy efficient HVAC repair, AC repair, AC replacement and installation, furnace installation, and more.
We also offer additional services like water heater installation, air duct replacement, and more – anything that we believe will help your property save energy in the short and long term.
We also offer Home Energy Assessments for those in Orangevale that have noticed high SMUD bills, and those that want to reduce their carbon footprint.
What's Included in a Home Energy Efficiency Assessment from CECS?
California Energy Consultant Service is an energy efficiency specialist. We use our experience not only to provide the contractor services that your property needs, but also to identify areas of concern and provide solutions that will improve your family's comfort and lower your energy bills.
With our assessments, we take a look at your property inside and out, including:
Identifying signs of poor energy efficiency at your property.
Checking for any signs of air leakage.
Reviewing the insulation throughout the walls, attic, and flooring.
Looking at your current windows and their efficiency ratings.
Calculating the energy needs of your current HVAC system.
Reviewing your duct sizes and finding any leaks.
Checking the age and efficiency of your water heater, and more.
We can identify all the problem areas of your home that affect its temperature, comfort, and your energy use. We are then happy to provide the best possible quote for our services.
Call CECS for a Quote in Orangevale, CA
When you elect to work with California Energy Consultant Service, you are working with a SMUD Qualified Energy contractor that is licensed, bonded, and insured. We have access to many of the SMUD rebates currently available, along with financing options/recommendations and competitive costs that will help you make your final decision.
California Energy Consultant Service is based right here in Orangevale, CA, and serves properties of all sizes, all throughout the Greater Sacramento area. Call us today for a quote, or use our online form and one of our team members will reach out as soon as possible.