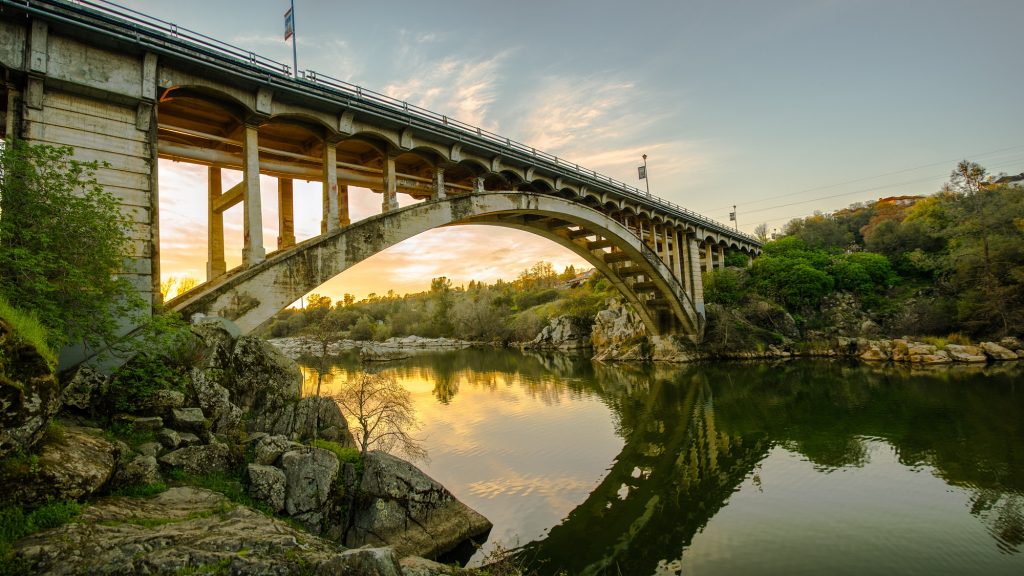 Folsom Window Replacement, HVAC Services, Siding, and More with CECS
Folsom, CA is going through incredible changes. It has a surging population, more and more businesses, and new property developments that are turning this Sacramento suburb into its own high-functioning city.
As more people move in and out of Folsom, it becomes important to have a company you can trust for your home energy and renovation needs. California Energy Consultant Service is an energy efficiency contractor that provides window installation, AC repair, siding replacement, sliding glass doors, and other home energy services for homeowners throughout Folsom. Call us today for a free estimate.
About Our Energy Efficiency Services in Folsom, CA – Windows, AC, and More
Folsom is one of the best places to live in California. It has great schools, plenty of activities, beauty, and a culture that makes it unique to the Greater Sacramento area. Still, like most places in the county, Folsom gets hot in summer and surprisingly cool in winter, which means that you're using a lot of energy to try to keep your home as comfortable as possible.
Maintaining the right temperature and keeping energy bills low requires multiple parts of your home to be working properly, with repairs and energy efficient upgrades. That's what we specialize in here at CECS. We offer services that directly affect your energy efficiency, while also providing great choices for the look and value of your home. Our services include, but are not limited to:
Window Replacement in Folsom, CA – We have access to all of the best local window brands, including Milgard, Andersen, and Simonton, and offer both retrofit windows and new installation to help give you more modern, energy efficient windows at competitive costs.
AC Repair and HVAC Services – You rely on your HVAC system to keep your home cool. We offer HVAC tune ups and maintenance, AC repair, furnace repair, HVAC installation, duct repair and cleaning, and any other services you need for a peak operating system.
Siding Installation – California Energy Consultant Service is a Folsom siding contractor that is able to provide high quality siding in a variety of styles, including vinyl siding, wood composite, fiber cement siding, and stucco.  
Exterior Doors – CECS also provides sliding glass door installation and repair, matching you to the doors that offer the best aesthetic upgrades to your property at the most competitive costs available.
CECS also provides "energy assessments," where we can take a look at your property and determine why your energy bills are high and what we can do to help. Our work qualifies for SMUD rebates, and we have additional services such as water heater installation, air duct replacement, and more, that are available for anyone that needs additional help.
Free Home Energy Assessments in Folsom
We know how much you care about your carbon footprint, your energy bills, and your comfort. That is why many people call us for a free home energy assessment. During this assessment, we'll take a look at all possible issues that may be affecting your property's energy efficiency. Our technicians will:
Look for any signs of air leakage.
Identify any problems with windows or siding that may cause energy loss.
See the quality and status of insulation throughout the property.
Review the energy use and efficiency of your AC and HVAC system.
Calculate your expected energy needs vs existing energy use.
Check the age of your AC, water heater, and other appliances.
Typically, these assessments can help us identify where there may be problems with your energy efficiency, the effect they may have on your energy bills, and what services we can offer to help. We are a no-pressure company, and are confident that once you see our quotes and our commitment to service, you'll choose CECS for your Folsom energy needs.
Start Today with CECS in Folsom, CA
Our Folsom contractors offer some of the best prices available, with competitive quotes and a high level of service. For windows, doors, HVAC, siding, and more, call CECS today and let's schedule a time to give you a no-obligation estimate.