Sliding Glass Doors in Sacramento, CA with California Energy Consultant Service
Wide Range of Sliding Glass Doors and Exterior Glass Doors for Properties Throughout Sacramento from the Sac County's Leading Choice for Glass Doors and Windows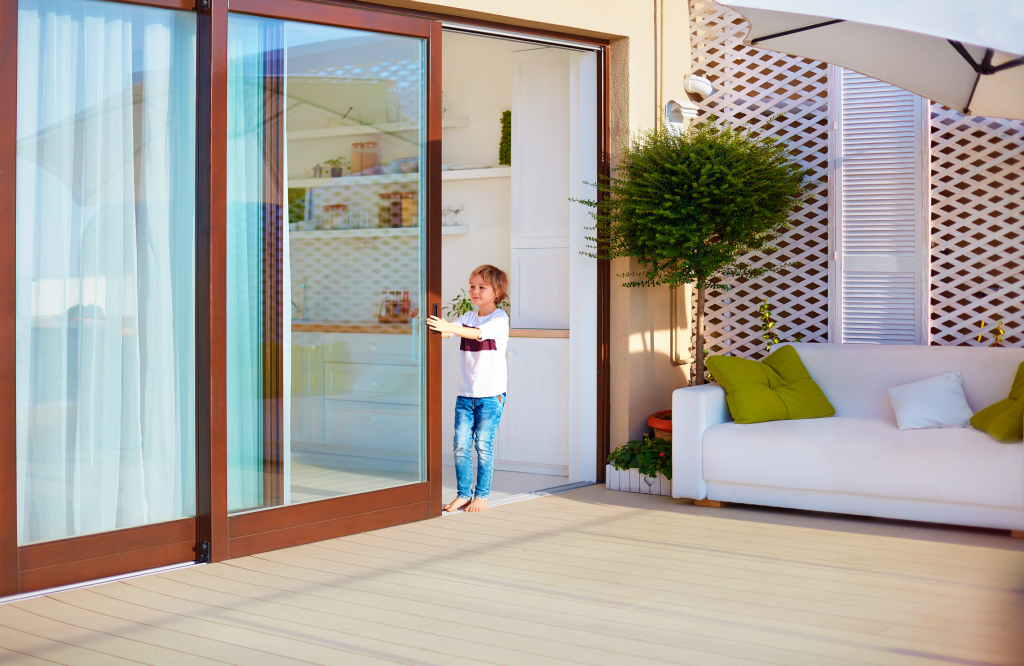 Sliding glass doors are a beautiful addition to any Sacramento property. When they work correctly, they easily open and close, allowing you to walk in and out to your patio or yard or close it to protect yourself from visitors and pests. Sliding glass doors also make your home feel more open, letting in natural light and letting you watch the birds and squirrels outdoors.
California Energy Consultant Service is a full-service sliding glass door installation and replacement service. We are able to provide high quality sliding glass doors in all sizes, and we can even install brand new sliding glass doors for those that want to install them in a new place. If you'd like to learn more about our sliding glass door and window services in Sacramento, call (916) 545-7912.
Types of Sliding Glass Doors
As Sacramento's leading sliding glass door and window contractor, we have access to all of the best sliding glass doors from Simonton, Milgard, Andersen, and other sliding patio doors. We can offer:
Traditional Sliding Glass Doors (6 ft, 8ft, 10ft, and More)
Bi-Folding Doors
Sliding Patio Door
Pocket Sliding Doors
Stacker Sliding Door
Bypass Siding (Barn) Door
We also have access to different frames and different colors and can provide other forms of exterior glass patio doors if needed.
Why Replace Your Sliding Glass Doors?
There are many situations where you may find that you're in need of a sliding glass door replacement. At California Energy Consultant Service, we are happy to provide you a quote for all of our window and door services, no matter what issues your property may have. Some of the reasons you may need a sliding glass door include:
Your sliding glass door is off its hinges or hard to open.
Your sliding glass door is leaking air.
Your sliding glass door is single pane.
Your sliding glass door doesn't match the aesthetics of your property.
Your sliding glass door isn't energy efficient.
You are reinstalling new windows and doors throughout your whole property.
No matter what interests you in new sliding glass doors, CECS has some of the best prices with some of the most honest service. We're happy to provide you with a quote and while we're there, don't forget to ask us about our energy efficiency audits.
New Sliding Glass Door Installation
One of the ways that we're different from some other sliding glass door companies is that we can offer both retrofit sliding glass doors and new installation. We can install new sliding glass doors, change the size of your sliding glass doors, or create a built in look that is perfect for your property. Our contractors are able to meet the needs of your property, no matter what they may be.
Call Today for a Quote
We take on projects both large and small, and are happy to provide you a quote for either a single sliding glass door or a window and glass door replacement throughout your entire property. Let us know what you need, and our team will be available to help. We serve not only Sacramento, but all throughout Northern California, and are happy to send a sales team member for a quote. Call today to get started.