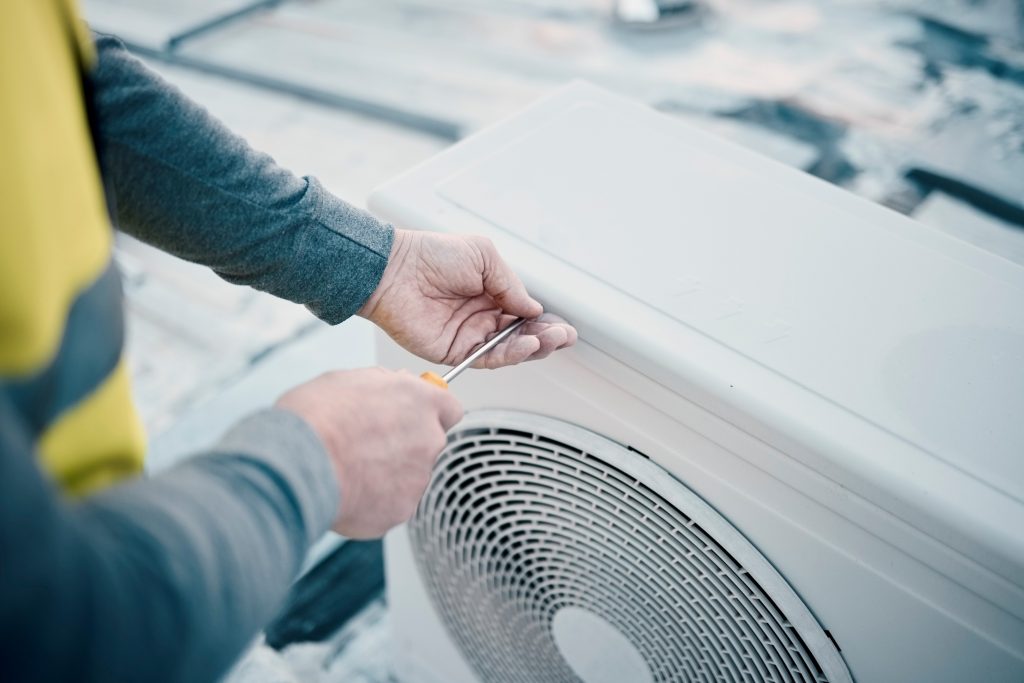 Every home needs an HVAC contractor they can trust to address both urgent and ongoing needs of the entire HVAC system. In Fair Oaks, the HVAC service that homeowners trust is California Energy Consultant Service. As part of our commitment to energy efficiency and desire to support property owners, we offer detailed service that truly tests each part of the system, ensuring that your air conditioner and heating is always functioning properly and working its best.
California Energy Consultant Service offers competitively low rates, outstanding service, and a desire to always go above and beyond for every one of our customers. Fill out our online form or give us a call to get started.
From Annual HVAC Maintenance to As-Needed Repair
Your HVAC system is a complicated piece of machinery that needs to work perfectly in order to function properly. Fair Oaks gets severely hot in the summer, and a broken AC can be not only inconvenient, but dangerous. Winters can also be quite cold, and furnaces and other heating systems need to work properly to keep your home the perfect temperature.
Here at Cal Energy, you can trust us to do it all, starting with your annual maintenance services. Regular maintenance is a mandatory part of keeping an HVAC system functioning properly. Over time, dust, dirt, and debris can accumulate in the system, leading to clogged filters and reduced airflow. This can strain the system, forcing it to work harder to maintain the desired temperature, which results in increased energy consumption and higher utility bills.
By scheduling annual maintenance, technicians can clean and inspect the components, replace worn-out parts, and identify any potential issues before they escalate into major problems. This proactive approach not only improves the system's efficiency but also extends its lifespan, saving homeowners from costly repairs or premature replacements.
But even with regular maintenance, issues can occur. Our team can support you there as well. We have very competitive rates for all of our heating and AC repair services, and you can save even more if you join our club program – an annual membership that includes two tune ups at seasonal intervals. At Cal Energy, we have experience with all major HVAC brands, including:
Carrier
Trane
Lennox
Rheem
Goodman
York
American Standard
Bryant
Ruud
Amana
Our team can help with refrigerant leaks, clogged filters, faulty capacitors, broken blower motors, clogged condensate drain lines, and much more.
Finally, if your heating, ventilation, and air conditioning system ever needs replacement or a new installation, we can help there as well. We also have experience with ductless mini splits, in the event you would like a new approach to a more energy-efficient home.
A Full Service Fair Oaks HVAC Contractor for All of Your HVAC Related Needs
California Energy Consultant Service is a unique type of HVAC contractor. We are an energy efficiency specialist. Every service we offer is geared towards making sure that your property is more energy efficient, reducing your energy bills and carbon footprint while increasing comfort and helping you maintain the ideal temperature of your property.
If you're in need of a new HVAC company for your Fair Oaks property, contact us today using either our online form or by calling our HVAC team. We would love to talk to you about your needs, or schedule your appointment as soon as possible to ensure that your entire system continues to operate at its best.