Trust California Energy Consultants for Energy Efficient Vinyl Replacement Windows and Patio Doors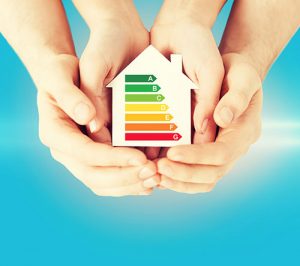 Since 1981, homeowners in Elk Grove have trusted California Energy Consultant Services with their biggest investment…their homes. The professional Energy Auditors at California Energy Consultant Service will analyze your home and, as your partners in home improvements, will work with you determine the unique needs of your home. At California Energy Consultant Service, we always research and stay on the cutting edge of constantly evolving innovations in the industry and are steadfast in our commitment to quality and service. An important foundation to an energy efficient home is high quality replacement windows and patio doors. We carry Simonton and Milgard; superior vinyl replacement window and patio door brands. These classic and trusted brands will add improved home's energy efficiency to your home along with high performance and sophisticated beauty.
Why choose California Energy Consultant Service?
With over 30 years of experience, California Energy Consultant Service has become the leading authority in energy efficient home improvements. Our honest and straightforward service has brought customers back again and again for their home improvement projects and they often graciously refer us to others. We are proud to have been named Dealer of the Year by Windows and Doors magazine in 2014; recognized for excellence in innovative thinking.
Let's examine our brands…
Simonton vinyl replacement windows and patio doors are Energy Star rated and provide superior thermal performance for climate-controlled comfort and a considerable energy savings. The DaylightMax™ vinyl replacement windows feature ProSolar Low E glass which ensures these windows receive a low U-value by eliminating heat transfer through the window. ProSolar glass keeps out UV rays that fade walls, carpeting and furniture. Our slim design profile features less frame and 40% more glass that will allow the beautiful California natural light into your home.
Simonton offers a full line of impact resistant vinyl replacement windows and patio doors that are specifically designed for coastal applications. These windows are engineered to withstand strong winds and flying debris. They are constructed of an outer layer of breakable glass and an inner layer of impact-resistant glass. They feature a heavy invisible plastic interlayer pressed between the panes of the inner glass that prevents the puncturing of the glass from flying debris. During a severe storm or burglary attempt, the glass may shatter when struck, but it will not break out of its frame so the home and its contents are protected.
Our Simonton vinyl replacement windows are strong and built to last which makes them a valuable improvement for years to come. The manufacturing process takes highly skilled craftsmen to meet Simonton's strict durability standards. The top-quality vinyl used in Simonton's vinyl replacement windows and patio doors will not rust blister, rot, or corrode, is maintenance free and will never need painting. Simonton's state-of-the-art four point fusion welding and exacting construction methods are two important reasons why Simonton vinyl replacement windows and patio doors are award winning.
Simonton vinyl replacement windows and patio doors are also beautiful. You can choose from an array of handsome architectural styles. DaylightMax™ vinyl replacement windows come in a varied selection of exterior colors to enhance your home's curb appeal. With the sleek style of the DaylightMax™ vinyl replacement windows, it is possible to use your current indoor window coverings allowing an effortless transition into your current interior design scheme.
California Energy Consultant Services also carries the Milgard brand of vinyl replacement windows and patio doors. Milgard's vinyl replacement windows and doors are offered with a variety of glass treatments to increase efficiency in your heating and cooling systems. For example, Milgard uses their patented a Low-E film coating which ensures a low U-factor that reduces thermal heat transfer. They also offer several optional tint coatings that help control temperature as well as improve privacy and security.
Another advantage to Milgard is that as a company, they recognize the importance of responsible manufacturing. By using strict guidelines, they are committed to reducing their environmental footprint. They accomplish this by using wise pre-consumer and post-consumer best practices such as reusing and recycling vinyl and minimizing waste.
Milgard maintains the highest possible standards for materials and manufacturing. Each material used in building Milgard products is rigorously tested and inspected to ensure only the best resources are built into their brand. Then, each step of the manufacturing process is quality controlled to ensure the highest quality possible. As a result, Milgard Windows and Doors are built to last. They are non-corroding, easy to maintain and will never need painting. Their strict quality standards prove Milgard's commitment to excellence.
Milgard offers a large selection of architectural designs. There is something to satisfy every style and personal design vision. Milgard's vinyl replacement windows and doors even offer a wide variety of color choices with seven premium exterior vinyl finishes. From the more traditional white and beige to our new 'light gray' or 'espresso' there is something to satisfy every personal preference. Milgard's new color coating technology allows UV rays to pass through the paint and reflect off the frame preserving color integrity for many years.
Remember, in Elk Grove, and across California, there are several financing programs available such as the HERO (Home Energy Renovation Opportunity) program. The HERO program allows property owners to receive a fixed-interest rate loan, with flexible payment terms, for projects that help lower utility bills, increase property value and overall make the community more sustainable. California Energy Consultant Service is certified to service El Dorado Hills and the surrounding area. To learn more about the HERO program, please visit heroprogram.com or call 855-HERO-411 (855-437-6411) to speak with a program representative.
To schedule your free in-home consultation, visit our website at www.calenergyexteriors.com and complete the online contact form or give us a call 916-993-5000. You can also visit our showroom to see for yourself the quality and value of our vinyl replacement windows and patio doors. We are located at 11367 Trade Center Drive, Unit 115, Rancho Cordova, California 95742. Our team is dedicated to helping your making your home more energy efficient. We would like to show you how you can make your Elk Grove home more energy efficient, beautiful and high performing with vinyl replacement windows and patio doors.
slmp_geojuice state="CA" city="Elk Grove" checkin_per_page="2″ zoomLvl="9″ hide_title="true" hide_subtitle="true"]