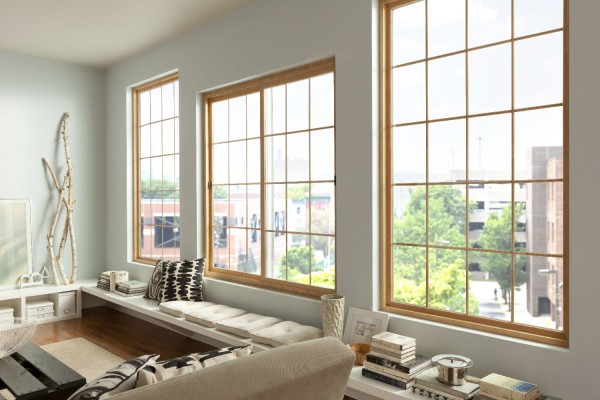 California Energy Consultant Service provides window replacement throughout the Greater Sacramento area. But many of our calls for windows come from Fair Oaks. That is because many Fair Oaks homes were built in the 1960s and 70s with single pane windows, while many other homes built a bit later have seen their windows reach their estimated lifespan.
Our team is available to provide window replacement in Fair Oaks to help you improve energy efficiency, increase the value of your home, and enhance its appearance. If you'd like to learn more about our Fair Oaks window replacement services, please call us at (916) 545-7912 to schedule time for a highly competitive quote.
When Should You Replace Your Windows?
Windows can be a sizeable expense, which is why many people wait as long as possible to replace their windows. But, eventually, every home and commercial property will need to have its windows replaced. There are many situations where a window replacement is the right decision for your home, including:
Old Looking Windows – Most windows have a lifespan of about 15 to 20 years, and will start to show signs of aging. There are more modern colors now and styles that will add to the aesthetics of your property, with options for colored frames, natural lighting, and much more that were unavailable a few decades ago.
Single Pane Windows – Particularly relevant in Fair Oaks, CA, many homes still have either single pane windows from the 1960s. With our warm weather here in Sacramento, single pane windows can mean your property gets hot in the summer and struggles to cool down. In addition, many of these single pane windows are not tempered, which means that if your glass breaks it could be dangerous for your family.
High Energy Bills – Sometimes, it's not that the windows themselves look old, but rather your energy bills are getting too expensive. The technology behind windows has also improved dramatically, and modern window replacements provide much better energy efficiency and have a more attractive appearance than the windows from 30+ years ago.
There are also situations where you may simply want replacement windows, because you're looking to change your property's style or you have preferences that the previous homeowners did not share. Windows are an important part of energy efficiency, but they are also a personal preference. No matter why you're looking for replacement windows in Fair Oaks, it's important to find a company that can provide you with both the windows you need and the quality of service.
Why Choose CECS for a Fair Oaks Window Replacement Quote?
CECS is based right here in Sacramento County, down the street from Fair Oaks in Orangevale. We are able to provide a full suite of window replacement services, whether you need only a few windows or your entire home. We have access to all the most popular window brands, including:
Andersen Windows
Simonton Windows
Milgard Windows
We are also able to provide sliding glass doors of essentially any size, all in the colors and styles you need. In addition to the types of windows we offer, we are also able to provide both new construction and retrofit windows. We employ a team of talented contractors that can provide the installation style that is best for your property and your budget, and we stand behind our work with guaranteed satisfaction.
Window Replacements for Your Property
California Energy Consultant Service has access to nearly every style of window that your property could need, including not only windows but sliding glass doors of all sizes. We can also obtain many types of custom windows and glass as well. With both retrofit and new construction available, we can offer:
Awning Windows
Bay Windows
Bow Windows
Casement Windows
Double Hung Windows
Garden Windows
Single Hung Windows
Sliding Windows, and More
CECS is the best choice for windows replacement in Fair Oaks, CA, or throughout the Greater Sacramento region. Give us a call today to learn more about our window services, or to schedule a quote.