AC Repair in Orangevale, CA with CECS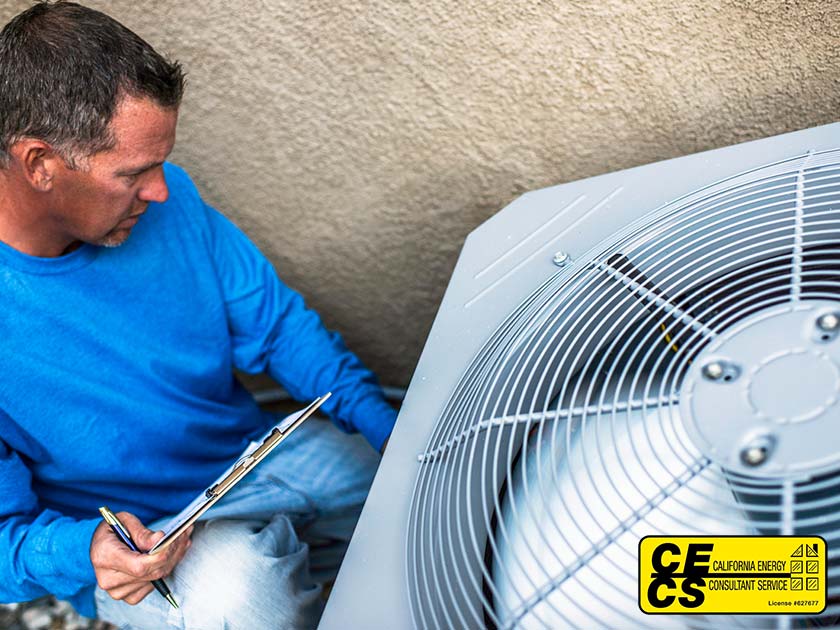 California Energy Consultant Services is an energy efficiency specialist. Our role is to identify and repair or replace the areas of your property that may be using the most energy, or struggling to maintain the temperature of your home. Here in Orangevale, that often means providing AC repair services.
During the summer, your air conditioner uses more energy than any other appliance in your home. In heat waves, it's not uncommon for your AC to be running nearly 24 hours a day – not only for your comfort, but for your safety as well.
But air conditioners are complicated machines, and like many complicated machines, things have a tendency to break. California Energy Consultant Services provides AC repair in Orangevale, CA, with services that include tune-ups to complete replacements, all as quickly as possible. If you need us right away, fill out our online form or give us a call at (916) 545-7912.
AC Tune-ups to AC Repair – Get Your HVAC Working Properly
Your air conditioner plays an important role in your property's energy efficiency. It uses a lot of power to cool the air in your property. If something is wrong with your air conditioner – whether it's not working as well as it used to or it's has shut itself off completely – it is a problem that affects both your comfort and your energy use.
California Energy Consultant Service has an extremely talented team of HVAC specialists that know how to make sure that your AC is performing its best. We can review your entire AC and duct system and find out if we can find any problems that may explain why you are not receiving the cool air you expected. We can assess any problem, including:
Air Conditioner Leaks
Broken Air Conditioners
High Energy Bills
Poor Cooling Ability
What makes us unique is that, because we are an energy efficiency company, we are also equipped to determine whether or not the problem is your AC at all. Depending on the problem, you may not need AC repair in Orangevale. We may find that the problem lies elsewhere, such as leaks in your windows or ductwork issues. These are all challenges that we, as a full service energy efficiency contractor, are able to address.
In addition, if your AC is past its lifespan, we are able to provide competitively priced AC installation services with the best products currently available. We're here to make your home feel more comfortable, all while reducing your carbon footprint and energy bills, no matter what form that may take.
Regular AC Tune-ups and AC Maintenance Services in Orangevale, CA
In addition to our Orangevale AC repair services, we are also available to provide regular AC maintenance and tune ups – for both your AC and your heating system. HVAC systems need ongoing care to last longer and maintain their best efficiency. We can come regularly for a very affordable price to make sure that your air conditioner and heating unit are always working their best.
In addition, there are situations where your AC is simply not able to work properly anymore. Air conditioners are better now than they have ever been before, so older air conditioners may benefit from replacement in order to have a cooler home and save money. If you need AC replacement in Orangevale, our team will provide a quote for some of the best appliances available.
Start Today – Call for a Free Quote Whether you are in need of urgent service or you're looking to take better care of your AC during the hotter months of the year, call California Energy Consultant Service or use our contact form. Let's talk to you about your AC or energy efficiency needs and let's start a conversation about what we can do to help you maintain a more comfortable home and lower energy bills all throughout the year.