Once you've found a reliable patio door and window replacement contractor, it's time to prepare for this small but incredibly useful home improvement project. Patio doors offer a great way for homeowners to create a seamless transition between their indoors and outdoors, effectively expanding their living area and adding more value to their home. Let our remodeling experts at California Energy Consultant Service answer some of the most frequently asked questions about patio door installation and replacement.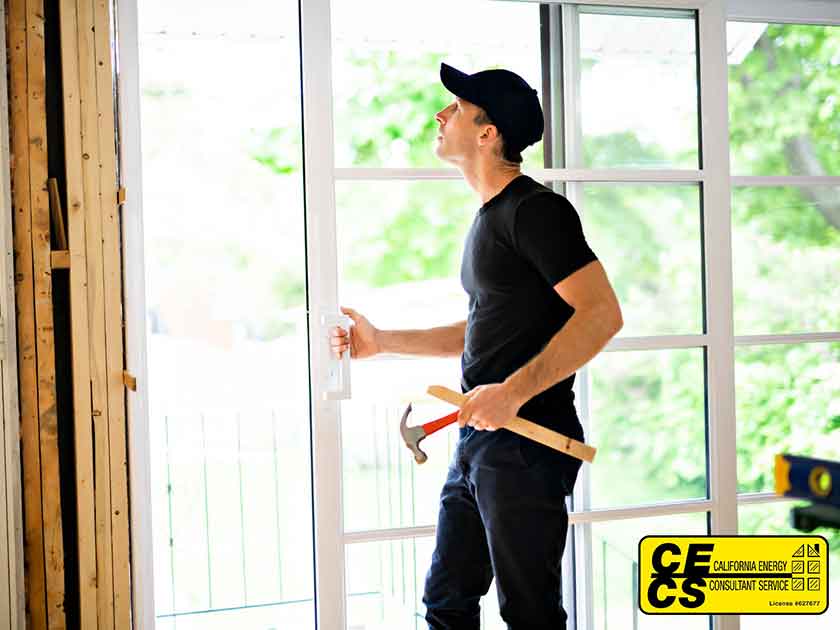 Should You Get a Hinged or a Sliding Patio Door?
The choice between hinged and sliding patio doors boils down to one factor: space. Hinged doors require a certain amount of clearance and more floor area for its operation. On the other hand, sliding doors remain flush to the wall or to a second door panel when they are opened, making them more suitable for homes with limited space.
What Are the Advantages of Using Patio Doors?
Aside from the aesthetic and functional benefits of opening up your outdoor living area, using the right materials and products for a patio door can also be a good way to improve your home performance. Doors can be a huge drain on your heating and cooling, and patio doors, with their large glass area, are particularly prone to solar heat gain. Using the right products can mitigate some of these concerns and help you save a little bit on your energy costs.
What Is the Difference Between Gliding and Sliding Patio Doors?
There is no difference between gliding and sliding doors other than their names. Gliding and sliding patio doors can be used interchangeably and they both pertain to the same style of doors.
Are Patio Doors Open for Customization?
Our energy experts understand that every home is unique so some customization options remain available to meet the different needs of different homes. Consultation begins with with an initial diagnosis and energy assessment to determine good recommendations for your home.
Feel free to ask our experts at California Energy Consultant Service your questions about patio doors and more. Give us a call at (916) 852-8132 or fill out our contact form to schedule a free consultation and improve your energy efficiency today. We serve homeowners in Sacramento and Rancho Cordova, CA, and other nearby areas.