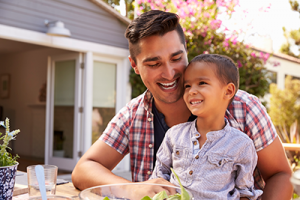 Cal Energy Extends Thanks to the California Credit Union League | Nevada Credit Union League for Permission to Reprint Its Article Here
Six California credit unions have partnered with a financing authority in the State Treasurer's office to help members improve the efficiency and comfort of their homes—and help the State combat climate change.
The Residential Energy Efficiency Loan Program, or "REEL", provides lenders with a credit enhancement in the form of a loan loss reserve contribution for every loan they enroll in the program. Lenders can access the reserve and recoup up to 90% of a charge-off in the event of a default. The credit enhancement allows lenders to offer borrowers lower rates, extended term lengths, or greater loan amounts compared to their standard unsecured, personal loan product. The more attractive financing helps borrowers take on energy efficiency upgrades that they otherwise would not be able to afford.
While banks have expressed some interested in REEL, it has been the State's credit unions that have enabled the program to launch, realizing that they could offer a truly green product while helping current and new members save energy and money. "The REEL program supports the California Coast Credit Union mission to provide value and promote our members' financial prosperity," said Mitzi Zarcone, SVP – Consumer Lending at Cal Coast CU which has financed over 100 projects through the program. "We appreciate that the REEL loans are member-friendly, offer flexibility for consumers who may have had financial hardships in the past and allow for a variety of energy efficiency projects."
A growing network of more than 200 participating residential contractors and a statewide marketing campaign has helped the program grow quickly to $3 million in financed energy efficiency projects–each loan yielding new business for the participating credit unions. While a broad range of energy retrofit measures qualify for the program, the most popular installations have been efficient air conditioners and furnaces, insulation and double-pane windows with an average loan size of $17,700.
While many homeowners have the option of PACE financing or taking out a home equity line, participating contractors report that a large portion of homeowners do not want to place a lien on their property. Through REEL, credit union lenders are offering customers an unsecured product with none of the fees associated with PACE and no prepayment penalties. "It's absolutely essential for contractors to offer financing solutions like PACE and REEL that allow our clientele to choose what works best for them," said Genevieve Dionne of California Energy Consultant Services, a REEL participating contractor whose company has installed 12 REEL projects in and around Northern California. "Each customer is unique, and so is their financial situation."
A new customer-facing platform, GoGreenFinancing.com, launched in April 2018. The new platform and increased outreach efforts from the State's four Investor Owned Utilities (PG&E, SoCalGas, SoCalEdison and SDG&E) is expected to generate increased loan demand for 2018.
The California Legislature has set ambitious greenhouse gas reduction goals, particularly with regard to efficiency in buildings. More than 75 percent of all homes in the State were built prior to 1978 when the State first implemented its Title 24 energy efficiency building standards. This older housing stock represents a critical and largely untapped market for energy efficiency improvements. Because of the huge need for private capital to finance these upgrades, the California Public Utilities Commission directed the State's Investor Owned Utility companies to allocate ratepayer funds toward financing pilot programs that would be developed and administered by the California Alternative Energy and Advanced Transportation Financing Authority (CAEATFA), a state agency housed in the State Treasurer's Office.
Valley Oak FCU in Visalia and Matadors Community Credit Union in Chatsworth were the first credit unions to join the REEL Program, with Matadors enrolling the first REEL loan in July 2016. San Diego based California Coast Credit Union joined in Fall 2016 followed by Desert Valleys FCU in Ridgecrest in early 2017.
Eagle Community CU in Orange County and Pasadena Service Federal Credit Union joined the REEL program this Spring, and are taking advantage of a new Credit-Challenged facility, that will provide a greater credit enhancement for loans to borrowers with credit scores between 580 and 640. The credit enhancement has enabled both credit unions to greatly increase the amount of funds available to borrowers with lower credit scores. Both are planning to accept their first loan applications in June 2018. According to Bob Thompson, VP of Lending at Eagle "We're excited to partner with the REEL program to provide additional opportunities to consumers in the Orange County area who might not have thought it possible to afford energy efficient upgrades for their home. Not only is it in line with the Credit Union values of serving the underserved, but it also helps the consumer save energy and money in the long-run, and helps meet the state's energy savings goals—a win for all."
For more information on the REEL Program and how your credit union can get involved, please contact Lynn Wiley at lwiley@treasurer.ca.gov.