Award reflects company's consistently high level of customer service
SACRAMENTO, 19 March 2018 – California Energy Consultant Service (Cal Energy), a top home performance contractor in Northern California, is proud to announce that it has earned the home service industry's coveted Angie's List Super Service Award (SSA). This award honors service professionals who have maintained exceptional service ratings and reviews on Angie's List in 2017.
"The service providers that receive our Angie's List Super Service Award have demonstrated the level of excellence that members have come to expect," said Angie's List Founder Angie Hicks. "These pros have provided top-notch service to our members and absolutely deserve recognition for the exemplary customer service they exhibited in the past year."
Angie's List Super Service Award 2017 winners have met strict eligibility requirements, which include maintaining an "A" rating in overall grade, recent grade and review period grade. The SSA winners must be in good standing with Angie's List, pass a background check, record a current trade license attestation and abide by Angie's List operational guidelines. "Since 1981, we have had the pleasure of being a preferred home performance contractor to Northern California homeowners," said Phil Isaacs, CEO, California Energy Consultant Service. "Receiving the Super Service Award from Angie's List demonstrates our customers' sharp focus upon integrity, skill, and reputation and that motivates us to continue do our best for them." California Energy Consultant Service has been listed on Angie's List since 2012. This is the 7th year that Cal Energy has received this honor.
Service company ratings are updated continually on Angie's List as new, verified consumer reviews are submitted. Companies are graded on an A through F scale in multiple fields ranging from price to professionalism to punctuality.
For over two decades Angie's List has been a trusted name for connecting consumers to top-rated service professionals. Angie's List provides unique tools and support designed to improve the local service experience for both consumers and service professionals.
About California Energy Consultant Service
Established in the Greater Sacramento region since 1981, California Energy Consultant Service is a premier home performance contractor to owners of single-family homes and multi-family dwellings throughout Northern California. As a leading home performance contractor, Cal Energy takes a systemic, connected approach in consulting to clients, recommending invidualized best paths to achieving economic and energy efficiencies. Cal Energy has solid relationships with the industry's exceptional manufacturers, including Simonton (Plygem), LP Smartside, JamesHardie, Milgard, Bryant, and more. And, the company maintains a robust partner network of the equally reputable home performance contractors. With this approach, Cal Energy has cultivated loyal, repeat, and referencable customers. To learn more about California Energy Consultant Service, visit www.calenergyexteriors.com.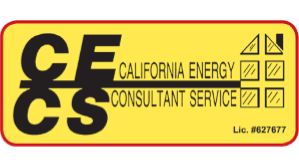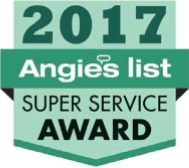 Contact: Myrna Gold, +1-916-458-4101